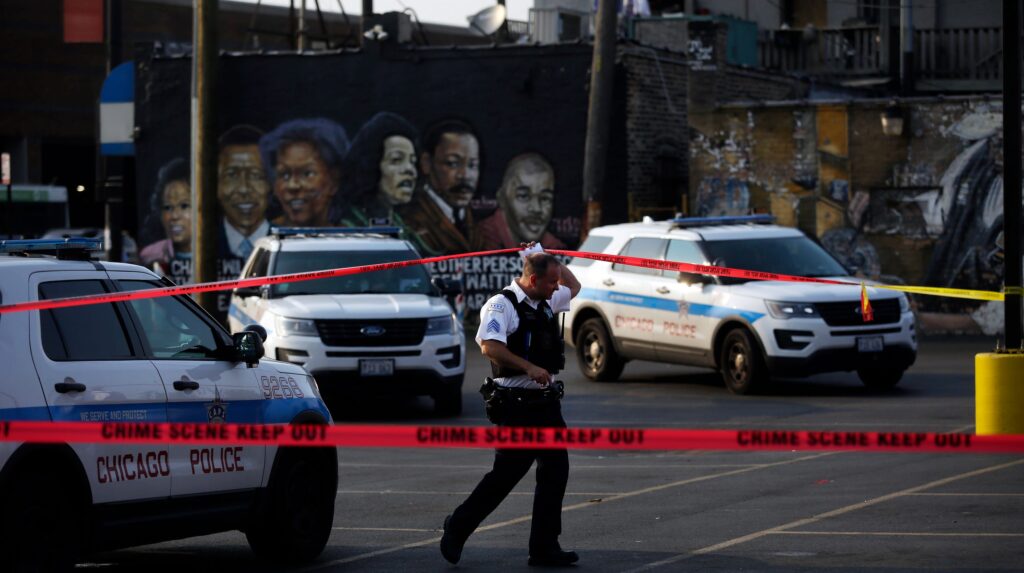 US—As President* Joe Biden has made abundantly clear, white supremacy is the most lethal threat to America—more deadly than Antifa or Black Lives Matter, more dangerous than even the worst pandemics. More proof came this past weekend in Chicago where 72 people were shot by black white supremacists during the July 4th weekend.
Among the injured were a 6-year-old girl, a 5-year-old girl, a 12-year-old girl, and an 11-year-old boy.
There were 13 shooting fatalities over the holiday weekend, ranging in age from 19 to 40.
The 40-year-old was shot to death by someone who alleged he was playing music too loud in his apartment. The black white supremacists knocked on the 40-year-old black man's front door, complained about the music, and an argument ensued. Thereafter, the black white supremacist fatally shot the victim.
Chicago Mayor Lori Lightfoot said white supremacy is clearly to blame for all of Chicago's black-on-black crime.
"If you don't believe that white supremacy causes all this black-on-black crime then you're a bigot," Lightfoot said.

About Author