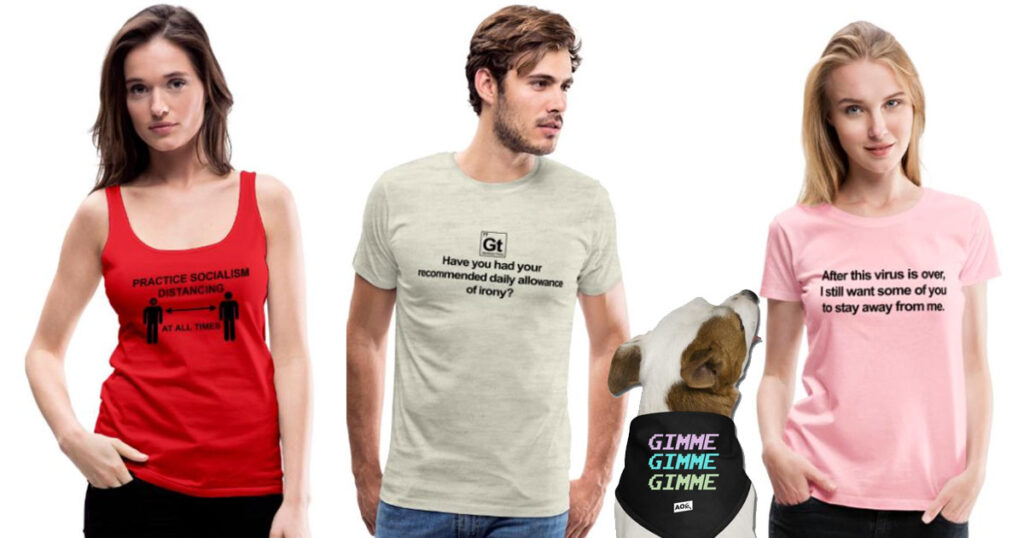 Get all the latest Genesius Times gear from T-shirts to hoodies to coffee mugs to doggie bandanas!
All designs available in male, female, child, and hoodies. Sorry, we don't have swag for the other 136 genders! Click on an image below to be redirected:
Have you had your recommended daily allowance of Irony?
I'm Fully Vaccinated As Far As You Know:
Practice Socialism Distancing at All Times:
MAKE SPEECH FREE AGAIN:
Fight Capitalism! Use Lowercase Letters – AOC: