BREAKING: Feds host January 6 'reunion party' with special guest Ray Epps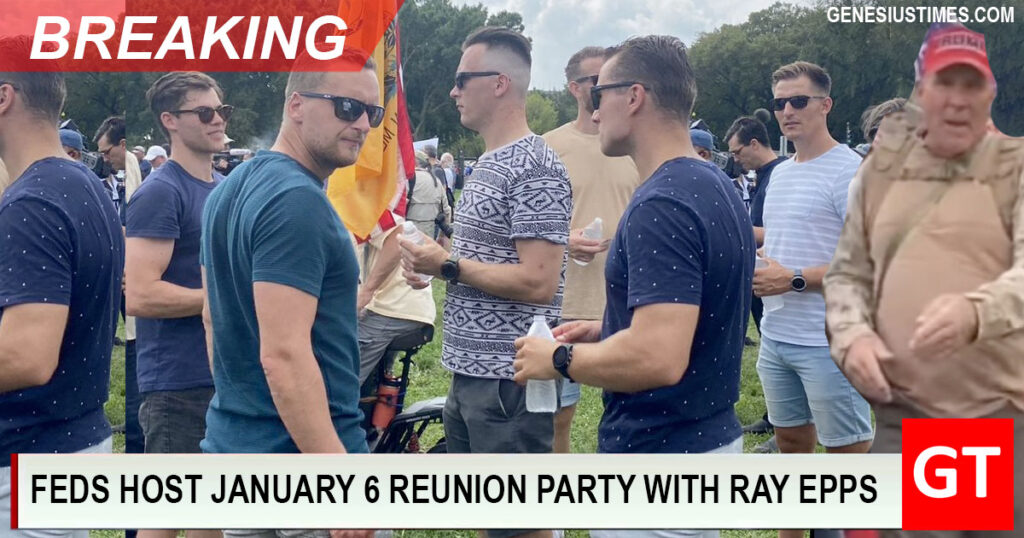 WASHINGTON, DC—The FBI are hosting a January 6 reunion party with special guest Ray Epps to commemorate their insurrection.
Today marks the second anniversary of the FBI plot to entrap Americans in the January 6 protest by turning it into an "insurrection."
"FBI agents don't get too much time to blow off steam," FBI Director Christopher Wray said. "We thought this would be a good chance for them to relax and reminisce about the great insurrection we led."
Ray Epps, a fan favorite of the January 6 Commission said he was happy to join the party.
"You know I took some time off from the lime light after I orchestrated the insurrection because they told me to 'lay low for a while' but I love a party as much as the next guy," Epps said.
Wray said that being upfront about the entrapment is the best way to gaslight the American public.
"It's just another way to reinforce the idea that there is a two-tier justice system in the United States. We'll throw grandma in prison for an unauthorized tour of the Capitol, but the guy who 'orchestrated' the insurrection can party it up with Hunter Biden," Wray said.

About Author