BREAKING: Global Warming Apocalypse, originally scheduled for 2020, has been postponed to 2050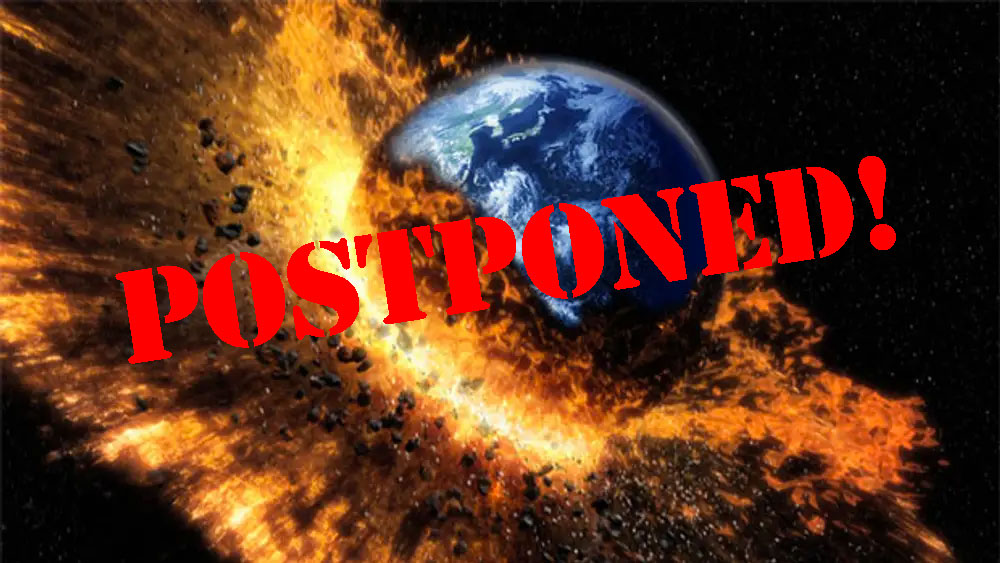 Due to the forecast of typical rain, sun, wind, possible thunderstorms, and basically the same climate across the globe throughout the year of 2020, the much-hyped Global Warming Apocalypse event has officially been canceled.
The sister event, "A Climate Change Disaster" has also been postponed. The event will be held sometime in the 2030s.
"We've been searching the globe for an indication that any of our dire predictions we're going to to come true in 2020, but absolutely none of them have come true," climate expert Al Gore said.
Pertaining to the event, global warming propagandist staff said, "We value our patrons and appreciate all the time they've put in creating the event, but at this time, the weather is just not cooperating so we must cancel the event."
"We apologize for any inconvenience this may have caused those who were planning to attend the 2020 event and we look forward to seeing everyone preparing for the apocalypse in 2050 now," lead alarmist Alexandria Ocasio-Cortez said.
Anyone who has already donated to the cause will unfortunately lose their money. If you die before 2050, then, the Global Warming Apocalypse committee extends its heartfelt sympathy.

About Author