Buttigieg rolls with Alfred E Newman dig in new campaign brand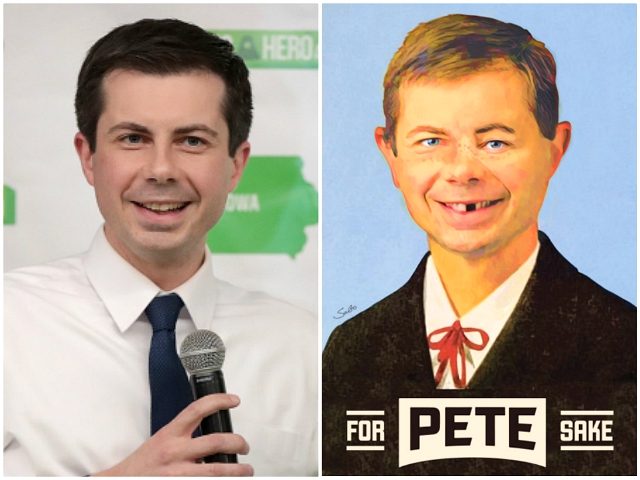 President Trump said, "Alfred E. Neuman cannot become president of the United States," when asked by Politico reporters about his thoughts on Buttigieg, the mayor of South Bend, Indiana who is now running for president.
Pete Buttigieg has decided to roll with it after researching the MAD Magazine character and deciding it fit with the whole clown car collection of Democratic nominees.
Buttigieg, who had changed his name to Buttguy to make sure everyone knew he was the "gay one", had since changed it back, but he appears to be sticking with this new persona.
His new slogan is "For Pete's Sake!" He hired highly esteemed political marketer Sabo to produce the brand. He will also use the famous, "What, Pete worry?" phrase.
Newman is entirely fictional, but still gets some of the protest vote in recent presidential elections.
Buttigieg responded to the president, admitting that he had to Google the fictional character to figure out what the president was talking about.
Newman was first published in the magazine in 1956 and famously appeared as a write-in candidate for president on the cover.
"You gotta give him credit," political analyst Jonsey McJonsey said. "Mayor Pete really knows how to stick it to the man!"
This political twist came after Alexandria Ocasio-Cortez demonstrated an amazing amount of political savvy by saying that everything she had said that was wrong was "just a joke."

About Author