Disney opens new White Guilt Ride where whites can pay $160 to be slaves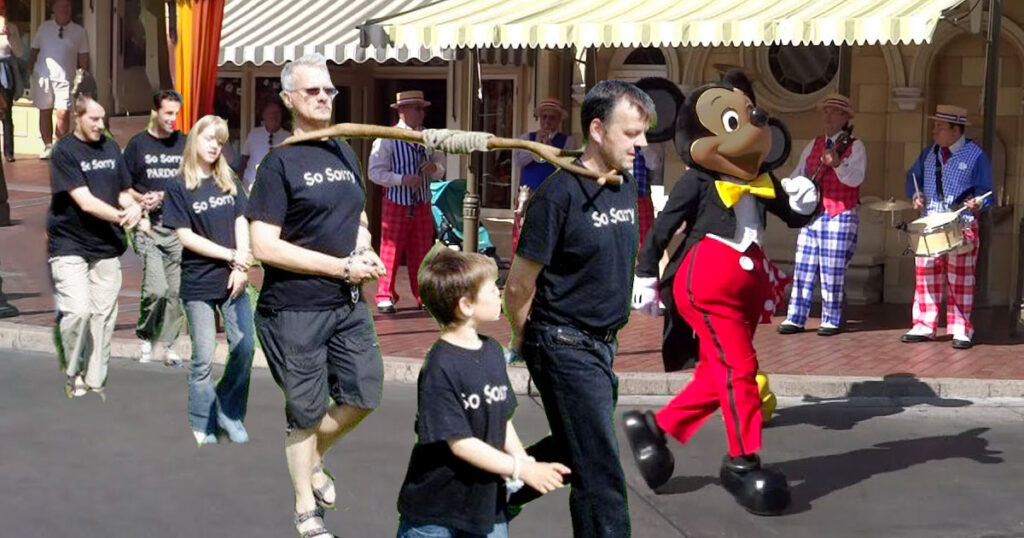 VISTA DEL MAL, FL—In a brave move to call attention to systemic racism Disney World is introducing a new ride for all white families visiting the Magic Kingdom. Throughout the day, white families and their children will be able to visit with Black Slavemaster Mickey and apologize for their whiteness. 
In an effort to keep the lines moving each family will have a maximum of three minutes to list their offenses.
To add authenticity to this new activity the cast member portraying Mickey will always be a person of color who will be able to empathize with white people asking forgiveness for their indiscretion of being born the wrong color.
The General Manager for Disney World has said, "We want people to have fun and enjoy the Disney experience and that is why we have set up this new activity close to the entrance of the Magic Kingdom. White families can relieve their stress of their inherent racism and go on to enjoy the rest of their day."
The ride will cost an extra $159.99 per person in addition to the cost of entry to the park and guests will have the choice of paying more to be paraded through Main Street USA in chains like chattel slaves.
It was also noted that each member of the white family participating in this exercise will be given a free Disney T-shirt with a smiling Mickey emblazoned with a slogan promoting Black Lives Matter.

About Author