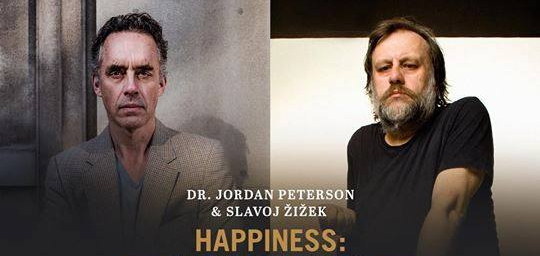 Toronto, Canada—After a long wait and several rounds of Twitter taunting, two of the most well respected intellectuals of our time—Jordan Peterson and Slavoj Žižek—have agreed to debate in Toronto, April 19, 2019.
The topic? Happiness, of course.
Just by looking at the two brilliant personages, and you'd know that they couldn't possibly talk about anything other than joy.
University of Toronto professor Jordan Peterson, who regularly goes on rants about the miserable state of the human condition, and uses the terms 'bloody' and 'damn' to characterize every other subject, became an overnight celebrity in 2017 when he came out against legislated thought crime in Canada.
His latest book, "Scowls of Happiness" has broken all Amazon book sales records.
Slavoj Žižek is a Slovenian philosopher and professor at the Institute for Sociology and Philosophy at the University of Ljubljana. His famous course, "How to look like you're having your intestines ripped out of your bowels at all times" has been a hit at the university ever since he started it in 1995.
His bestselling book, "The Joy of Cheese Maggot Supper" has seen several million sales and has been translated into several dead languages.
The debate will be moderated by Cathy Newman and be limited to visual scowls and verbal grimaces.

About Author