Kamala Harris releases campaign Monopoly game in which all spaces are 'Go to Jail'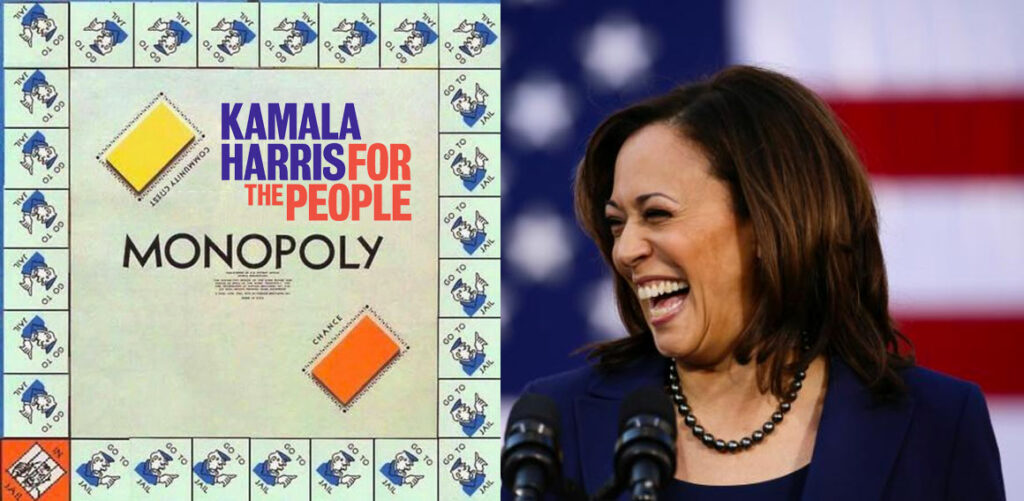 Kamala Harris was literally destroyed on the second night of the CNN Democratic debate by several of the other 12,000 candidates including the hula girl Tulsi Gabbard.
So, the Harris campaign has returned to basics and released a Kamala Harris Monopoly game "for the kids."
"We hope that this game will teach people how great it will be when Senator Harris is elected president of the United States," Harris staffer Michael Jagov said.
The game features all the fun components of the regular Monopoly game including fake money and taxes, but with the added bonus of every property being a "Go to Jail" command.
"We know that this will get the right message across about our campaign and the kind of person Senator Harris is!" Jagov added.

About Author