New Disney ride instantly transitions all riders to another gender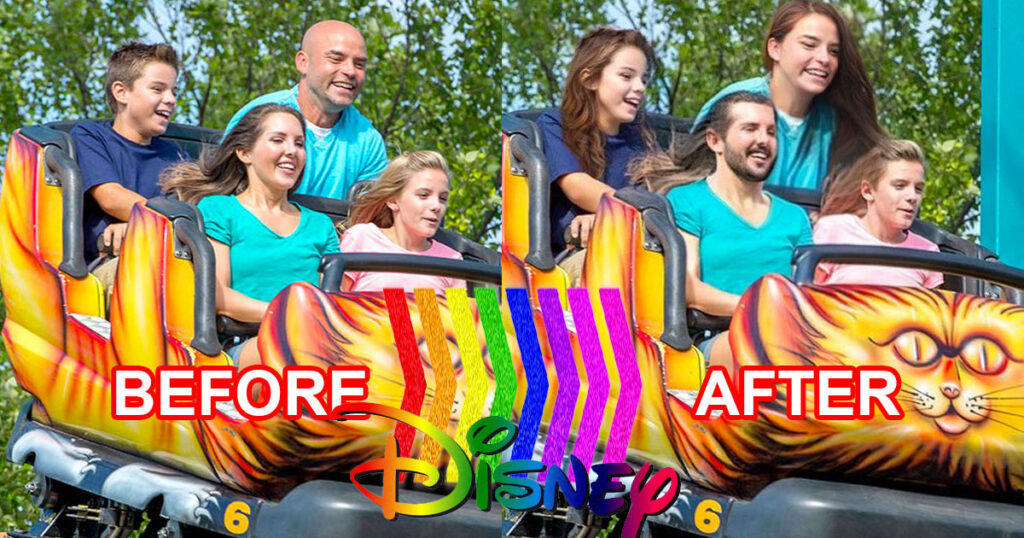 Warning: Disney is not responsible if the ride causes nausea, vomiting or the appearance of Donald Trump Jr. when the ride ends.
VISTA DEL MAR, CA—The Walt Disney Company has announced the opening of its newest ride in Disney Land: The Transgenderficator! The ride promises to deliver a mind, body and gender bending experience to children of all ages!
Disney spokesperson Dick Slicer was effusive as he announced the completion of the ride although he indicated final testing is required to guarantee the desired results. "We need to work out the final transition phase of the ride, since some participants have only partially experienced the wonderful, permanent, and devastating side effects."
When asked for clarification Mr. Slicer indicated that "full transition requires a prescription from a doctor." Questioned about whether this could affect ridership he replied "No, because we have renowned doctor Rothchild Groomer to write prescriptions for everyone in line!"
When pressed if the ride will also appear at Disney World, Slicer opined "Never happen, people in Florida are too normal. We need Cali weirdos to make this ride work!"
Although this is one of the newer rides at Disney Land, another spokesperson, Xes Lana whose preferred pronouns are Bla, Bla and Bla, indicated the following rides are in development phases:
1. Transanimator – turn yourself into the jackass you always wanted to be!
2. Transpoliticator – turn any Republican or Independent into a Jackass Democrat!
Asked about the difference between the two rides, Xes replied, "How the hell should I know, I'm a DEI hire, I don't know squat! Now stop oppressing me with expectations of competence!"
Disney has also denied the development of another ride, the Palosinator, which was rumored to transform normal people into raving leftist lunatics who love the stench of street poop, due to "problems with unhinged eyebrows and flapping lips, causing consternation and disfiguring of riders, and even worse, requests for refunds."
Editor's note: This article was written by someone who knows nothing about anything, therefore qualifying them to be Speaker of the US House of Representatives, or a door-to-door toothbrush salesperson.
Originally published June 17, 2022.

About Author