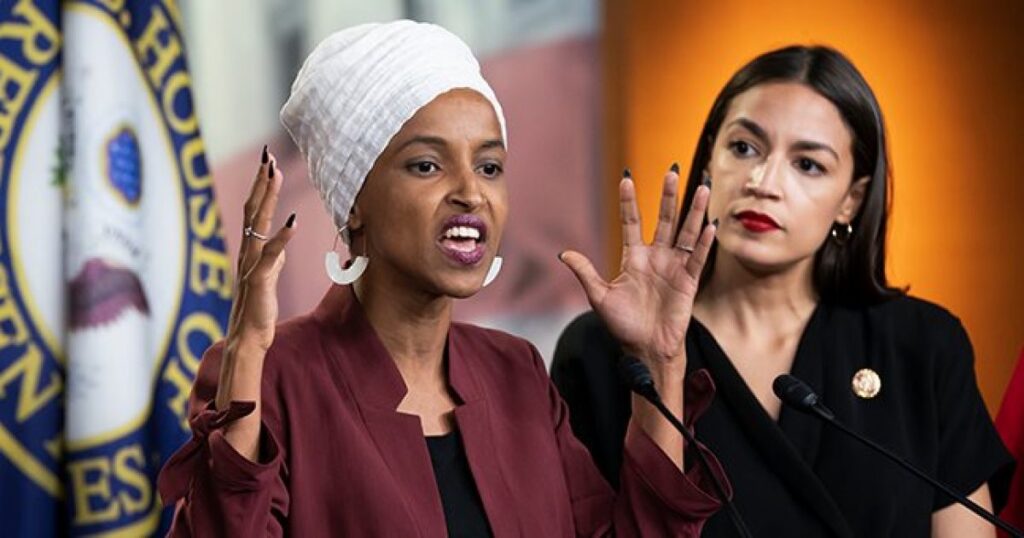 MINNEAPOLIS—Not everyone is happy about Trump's advancement of peace relations between Israel and her Arab neighbors. US Representative Ilhan Omar is calling the historic moment orchestrated by President Trump "racist against terrorists."
"This is just another example of Trump being racist and wanting to divide people by bringing them together. It's just plain evil," Omar said at a press conference.
Others in the Tidepod Caucus of the Democratic Party have joined in criticizing the Middle East negotiations.
"This is like the deal between North Korea and South Korea. It's preventing war—a war that will bring unity by killing millions of people," Speaker of the House Nancy Pelosi said.
Former National Security Advisor John Bolton also weighed in, saying that the move was a threat to job security of the military industrial complex.
"It appears that Trump wants to risk the livelihood of the men and women who make money off of war. He wants to starve us to death!" Bolton said.
Omar said that we must elect Joe Biden as president in order to stop the racist peacemongering.

About Author