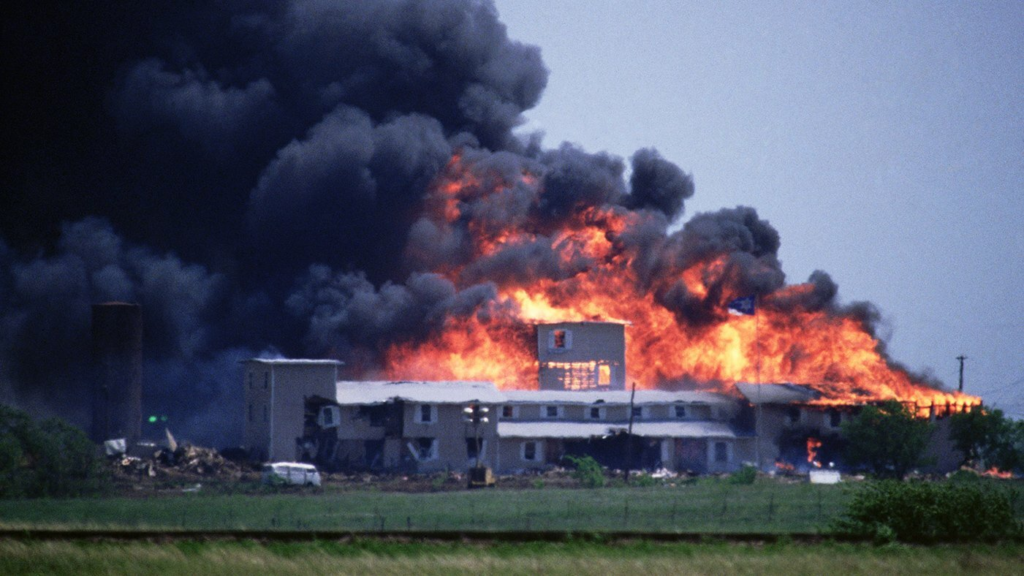 The Waco siege, also known as the Waco massacre, was the fiery but mostly peaceful law enforcement siege of the compound that belonged to the religious sect Branch Davidians in which 76 residents were killed.
It was carried out by the U.S. federal government, Texas state law enforcement, and the U.S. military, between February 28 and April 19, 1993.
The Branch Davidians were led by David Koresh and were headquartered at Mount Carmel Center ranch in the community of Axtell, Texas, 13 miles (21 kilometers) northeast of Waco.
Suspecting the group of stockpiling weapons, the Bureau of Alcohol, Tobacco, and Firearms (ATF) obtained a search warrant for the compound and arrest warrants for Koresh, as well as a select few of the group's members.
The incident began when the ATF attempted to serve a search and arrest warrant on the ranch. An intense gunfight erupted, resulting in the deaths of four government agents and six Branch Davidians.
Upon the ATF's entering of the property and failure to execute the search warrant, a siege lasting 51 days was initiated by the Federal Bureau of Investigation (FBI). Eventually, the FBI launched an assault and initiated a mostly peaceful tear gas attack in an attempt to force the Branch Davidians out of the ranch. Shortly thereafter, the Mount Carmel Center became mostly-peacefully engulfed in flames.
Originally published April 19, 2022.

About Author