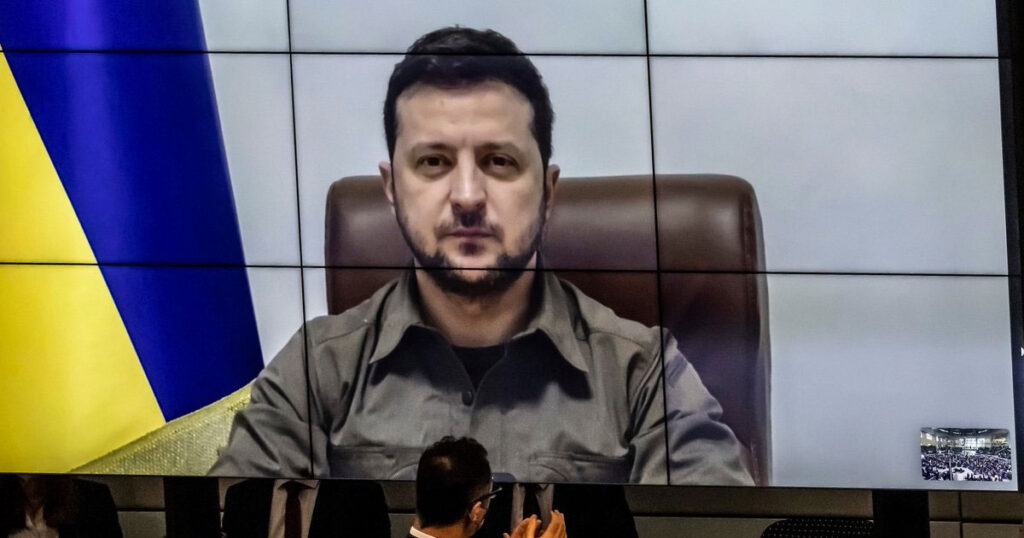 KYIV—Ukraine's President Volodymyr Zelensky has announced the banning of Ukraine's main opposition party and ten others in order to save democracy.
The Opposition Platform — For Life, Left Opposition, Progressive Socialist Party of Ukraine, Socialist Party of Ukraine, Socialists, Union of Left Forces, Party of Shariy, Opposition Bloc, Ours, State, and Volodymyr Saldo Bloc have all been banned by decree amid the ongoing Russian invasion of Ukraine for at least "the period of the martial law."
"We need to give the people the single choice of the current government in order to really give them a choice. That's true democracy," Zelensky said.
Zelensky also changed the name of his party to the National Socialist Party of Ukraine and has banned all news media—also to save democracy.
The ban was announced on Sunday, and will suspend the operation of the party, which earned 13 per cent of the national vote in 2020 and is most successful in areas of Ukraine with large ethnic Russian and Russian-speaking populations, along with the other, predominantly leftist-branded parties named in the decree.
"It's not very democracy to have multiple political parties. We need just one party—mine," President Zelensky is reported as saying by Ukrajinska Pravda.
Zelensky added that this was only a temporary authoritarianism and that he would let people have a choice later.

About Author