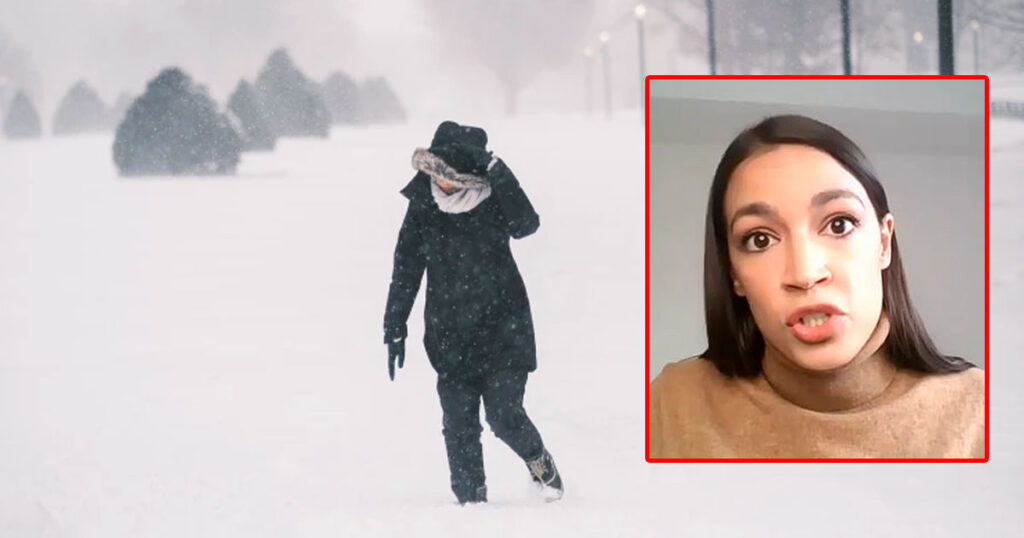 NEW YORK CITY—Many New Yorkers including US Representative Alexandria Ocasio-Cortez are blaming racism for the devastating winter storm Kenan that dumped over a foot of snow in some places in New York.
"Do you doubt snow is racist? What color is it?" Ocasio-Cortez asked in an exclusive interview with Genesius Times.
Most significant snowfall had left the tri-state area by 7 p.m. Saturday night as the storm moved north and battered parts of eastern New England.
AOC also boldly demanded an alternative.
"They need to make black snow because white snow is racist. If it weren't racist, it would have more color," Ocasio-Cortez said.
Most snowfall in the Big Apple was in the 7-10 inch range, such as in Central Park which saw 8.3 inches, according to Accuweather meteorologist Alan Reppert. Some neighborhoods in Queens, however, saw over 12 inches, he said.
Bayside had some of the most significant accumulation, with 13.1 inches recorded as of 7 p.m. Saturday night. Middle Village got hit with 12.7 inches and JFK Airport saw a measured total of 12.6 inches, according to Accuweather totals.
"White supremacists have stooped to a new low. They couldn't win politically, so they are getting back at us by dumping their whiteness all over us through the weather," AOC added.