AOC: 'If Bidenomics doesn't work, why did China wire Biden all this money for nothing?'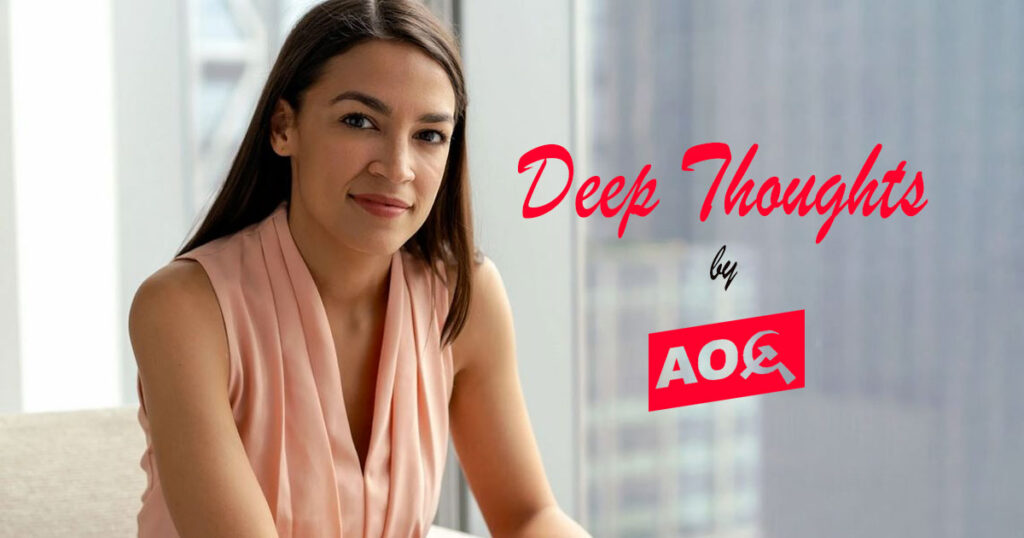 I don't know who needs to hear this, but Bidenomics works. Period.
I mean, if Bidenomics didn't work, why is China wiring Biden all this money. We just learned about another payment from Communist China to the Bidens today. $260,000. That's not chump change.
That tells me that Bidenomics works!
Because seriously, people, who would you want to follow in economic policy—Trump, who has all these businesses to get money and actually lost money when he was president or Biden, who has shady communist countries sending him money for nothing?
That's what I would want. All of us would want that. Duh!
I think it's just sour grapes when people say they don't like Bidenomics. If you want free money from communist China, you should support Bidenomics too!
BTW, if the Chinese are reading this, you can donate to this Bidenomics supporter right here.

About Author