BREAKING: Fox declares Jeb the unanimous winner of last night's GOP debate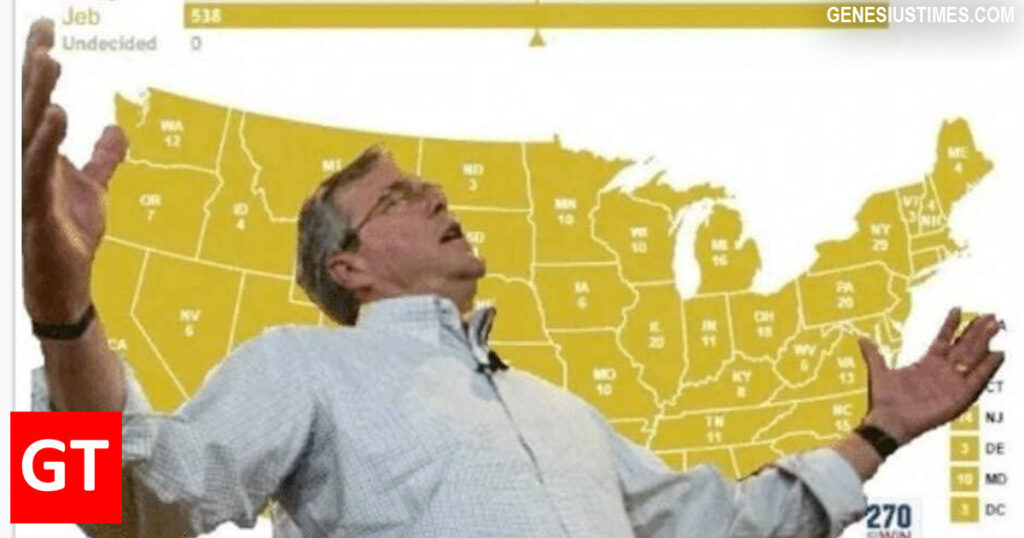 MILWAUKEE—In a shocking turn of events that has left the political world in disbelief, Fox News has declared former presidential candidate Jeb Bush the "unanimous winner" of last night's GOP debate, even though he didn't actually participate in it. It seems that the network is determined to prove that there's no debate Jeb can't win – even when he's not involved.
As the debate unfolded on stage, with various Republican candidates passionately discussing their policies and trading barbs, Fox News viewers were taken aback when the network's banner boldly proclaimed, "Jeb Bush Wins Debate by Landslide!" Viewers quickly realized that something was amiss, considering that Jeb Bush had not only dropped out of the race years ago but also wasn't physically present at the event.
Most viewers thought that Vivek Ramaswamy won hands down with articulate and popular answers like this:
But that didn't stop Fox from declaring Jeb the winner.
Fox News anchors attempted to justify their surprising proclamation, with one commentator suggesting, "Jeb's absence speaks volumes. He's so confident in his debating skills that he doesn't even need to be here to win." Another anchor chimed in, "It's clear that the other candidates were simply debating to reach the level of brilliance that Jeb has already achieved."
Social media erupted with confusion and sarcasm, with hashtags like #JebWinsDebate and #Jeb2024 trending. One Twitter user humorously quipped, "Jeb's secret weapon: the power of not showing up."
Critics, however, were quick to point out the absurdity of declaring a winner who hadn't participated. "I guess we've entered the era of pre-emptive victories now," remarked one skeptical political analyst. "I'm just waiting for someone to declare me the winner of the lottery without actually buying a ticket."
As the dust settles on the bewildering declaration, political analysts are left pondering the implications of this new debate strategy. Could not showing up become a legitimate campaign tactic in future elections? Only time will tell. In the meantime, it seems that Jeb Bush can now add "winning debates he didn't attend" to his already impressive resume.
Originally published August 24, 2023.

About Author