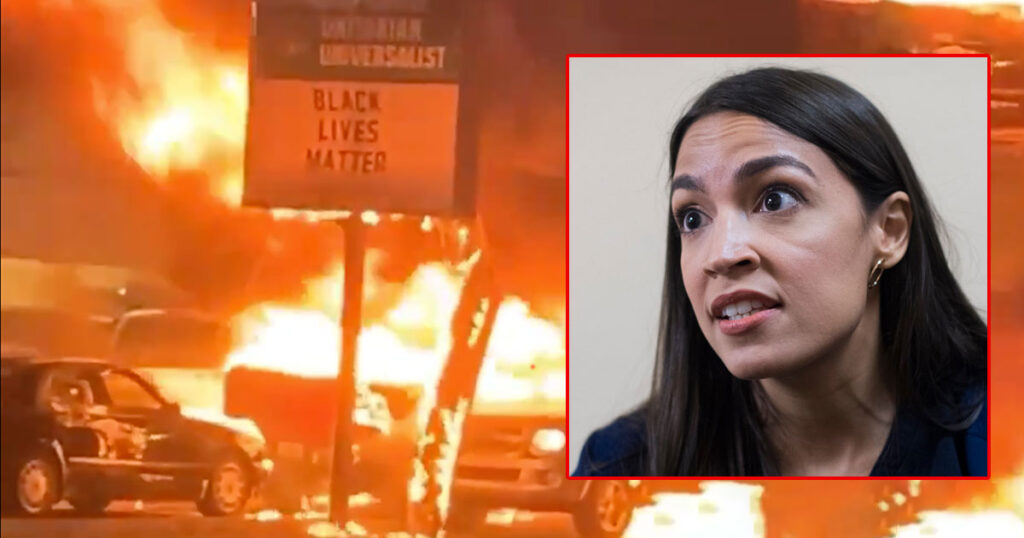 NEW YORK—US Representative Alexandria Ocasio-Cortez (D-NY) says that global warming is to blame for the fires set in riots across the country, most recently in Wisconsin.
"People need to wake up to the fact that global warming is real and it's affecting people every day," Ocasio-Cortez said in an exclusive Zoom interview with Genesius Times.
Global warming set fires and smashed windows across Kenosha, Wisconsin following the police shooting of Jacob Black.
"If we don't do something to stop global warming, there will be fires all across the country in Democratic strongholds like Kenosha," Ocasio-Cortez said.
City officials issued a curfew until 7 a.m. Monday and police requested that businesses consider staying closed "due to numerous global warming-related armed robbers and shots fired calls," as protests quickly turned violent overnight. 
Chicago Mayor Lori Lightfoot also blamed the rioting, looting, and increasing murder on global warming.
"We must do something to stop this global warming," Lightfoot said on the way to get her hair cut.

About Author