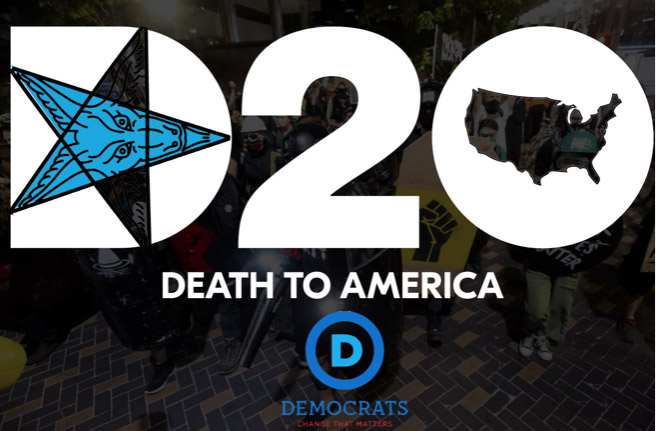 The Democratic National Committee has won the rights to use "Death to America" (D2America) as their 2020 Presidential campaign slogan from the sovereign state of Iran, which has previously held the rights.
The lawsuit, which includes the right to use "America is the great Satan (even though we don't believe in God)" as well, was the first lawsuit to capitulate at the outset and just give the world's #1 state sponsor of terror a flat fee of $4 billion in cash.
"We believe that we have the right to use this slogan in our materials as we Democrats have been trying to utterly destroy America much longer than Iran has," DNC Chair Franz Finklebottom said.
Proof of their claim happens nightly in Democratic-run cities across the country:
The lawsuit was presented shortly after many prominent Democrats criticized President Trump for not bombing the hell out of the country after the Iran military allegedly downed a drone.
"We think that this slogan will play well across the country but especially in the Democratic stronghold cities where Joe Biden rallies have caused much destruction and even resulted in the deaths of innocent Americans," Finklebottom added.
The slogan and logo were used throughout the Democratic National Convention last week.

About Author