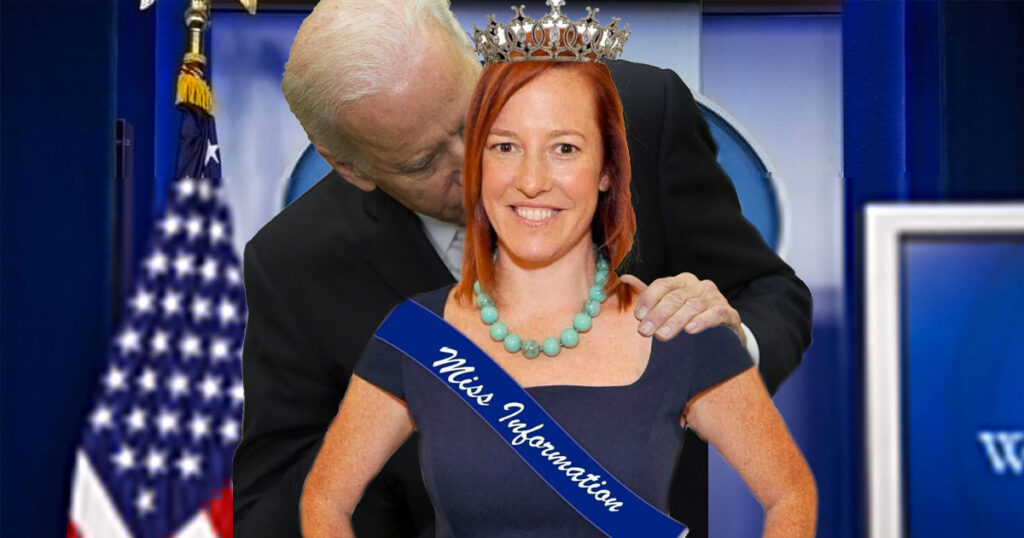 WASHINGTON, DC—President* Biden has officially renamed the White House Press Secretary position "Miss Information" in order to better align with the principles of disseminating correct information to the public.
The reigning Miss Information, Jen Psaki will wear a tiara and sash with "Miss Information" on it for every press conference.
Biden held a press conference for Psaki for the new role complete with the full sniffing treatment typical of Biden press conferences.
Psaki celebrated the new title.
"I'm proud to be the first White House Miss Information ever," Psaki said during the conference. "It's a title that fits perfectly with our goals of censoring politically incorrect thought and dictating what people think."
When asked if the title Miss Information would lead to any misinformation, the reporter who asked the question was immediately removed from the room and sent to gulag.
Biden has also created the first ever Ministry of Truth in the US government and appointed Mark Zuckerberg and Jack Dorsey as co-czars.