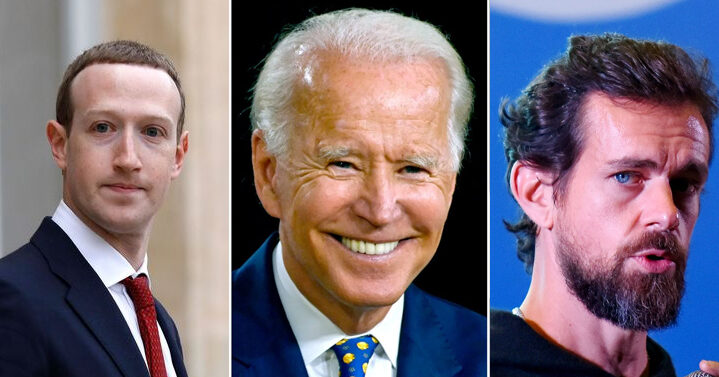 U.S.—After Facebook C.E.O. Mark Zuckerberg and Twitter C.E.O. Jack Dorsey removed President Trump from their social media platforms, President Elect Joe Biden was quick to add the two Silicon Valley tycoons to his cabinet to head the newly formed Ministry of Truth Department.
"They've been the best allies we have in the fight against disinformation, misinformation, malinformation, and pretty much any information out there," Biden said at a press conference Saturday.
"Under the Biden administration, we're only going to have true facts, and these guys are really the only people on the planet who know what true facts are," he said.
Zuckerberg and Dorsey signed on right away. "We've already been working for the Democratic Party in an unofficial capacity for years," Dorsey Tweeted. "This just makes it formal."
One of the first tasks of the new federal department will be to toss all things Donald trump into the memory hole.
"We need to move on from Trump andby that we mean removing him and his presidency from history," Dorsey said.
Americans are free to remember what they want about Trump, but will have to do so in new reeducation camps.

About Author