Biden taps gender-neutral Potato Head as Agriculture Secretary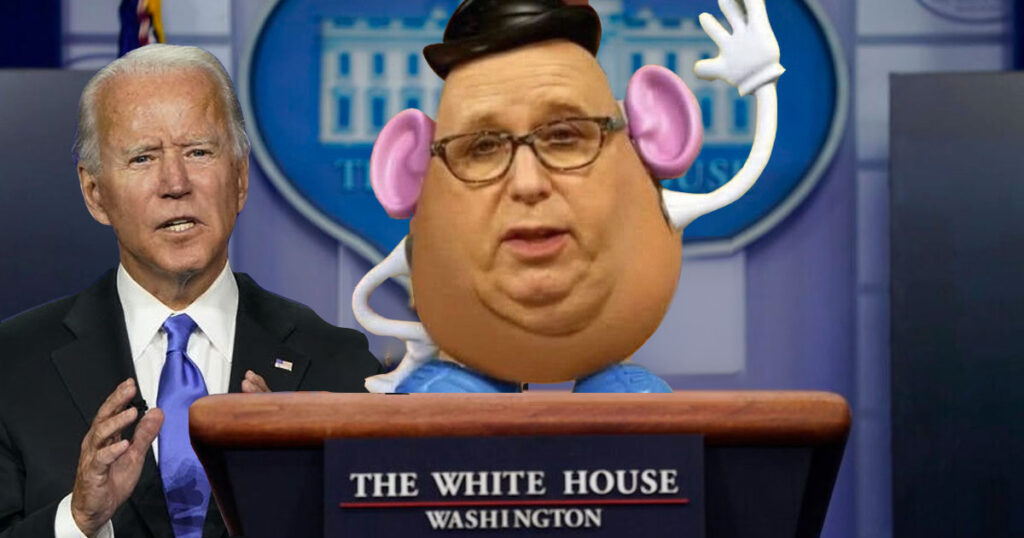 WASHINGTON, DC—President Biden has selected the new gender-neutral Potato Head toy as Secretary of Agriculture, enabling him to check several boxes of his intersectional cabinet in one fell swoop.
Biden confirmed this nomination in a press release Thursday evening just minutes after Hasbro announced the new toy.
"I heard 'gender-neutral' and 'potato' in the same sentence and I thought, hot damn, I got me an Agriculture Secretary!" Biden said before his daily lid at 11:30 am.
The gender-neutral Potato Head doll has not had any experience in any private or public sector position and is not sentient, which makes it perfect for government.
Many voters are excited about the selection.
"We need more gender-neutral, gender-fluid, or ambiguous LGBTQAPPI?%$+ people in government telling us what to do," Biden voter Veronica Microstephally of Vermont said.
Biden is working with House Democrats on legislation to mandate that everyone in the US become a gender-neutral potato by Summer.