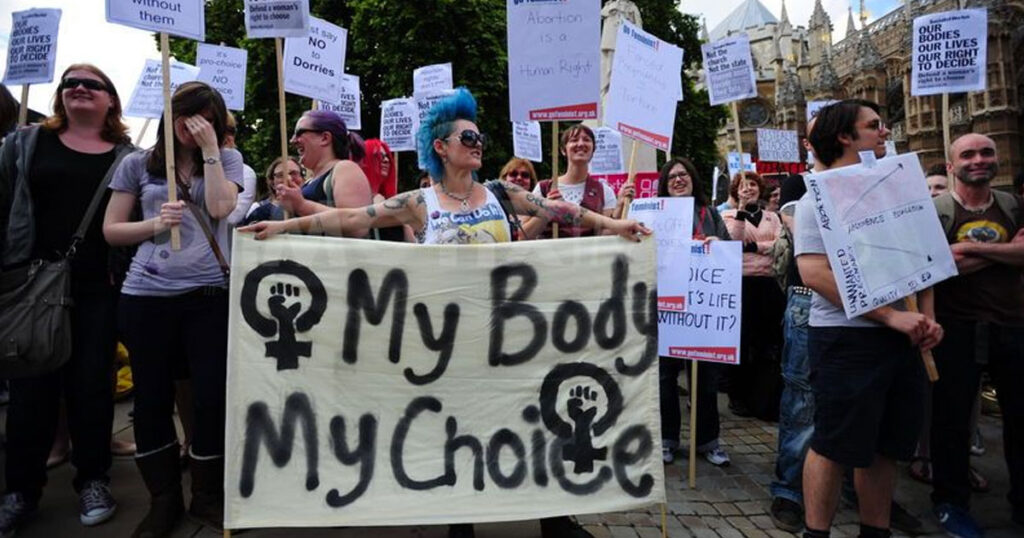 WASHINGTON, DC—Researchers at The Brookings Institute recently published a groundbreaking study on the topic of abortion. The study, which was conducted over the course of ten years, found that 100 percent of people who support abortion have already been born.
"It's one of the most shocking yet revealing studies conducted on the subject in a long time," said Dr. Jason Schmidt, who lead the research. "We found this fascinating pattern repeating itself time and again, showing that every single person who supports abortion is still alive, whereas those who've already been aborted were never given the chance to choose between supporting or opposing abortion. It's truly mind-boggling."
The study also found connections between supporting abortion and a number of other things, including:
Not believing in science
Killing seniors in nursing homes
Calling for the murder of your political opponents
Being an insufferable feminist who posts outrageous videos on TikTok
Having the name Karen and harassing other citizens for not wearing a mask, all for 'the children'
Dr. Schmidt further noted an interesting anomaly within the course of his study on the subject, observing that on the other side of the coin, many who are pro-life are already dead. Which should make us question, he says, how it's possible that someone who's pro-life can ever die, since that seems contrary to the pro-life position. But that's a subject for a different time.

About Author