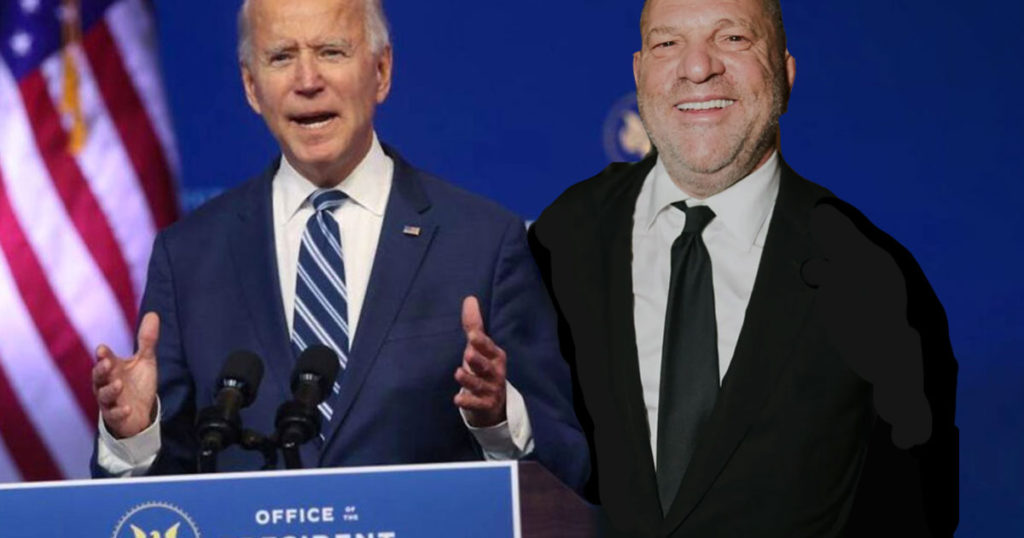 WASHINGTON, DC—US President* Joe Biden has appointed famous Hollywood producer Harvey Weinstein to lead his new "Jab for a Job" program citing Weinstein's extensive experience forcing things into people's bodies in order to keep their jobs.
In order to make the appointment, Biden had to commute Weinstein's sexual abuse prison sentence.
"It's the obvious choice," Biden said through his translator Ozzy Osbourne. "Harvey knows how to give little jabs for work. I went to the warden of the Wende Correctional Facility and said 'I'm leaving here in three hours. If Weinstein isn't free by the time I leave, you're not getting your billion dollars.' And son of a bitch! Weinstein was freed by the time I left."
Biden's "Jab for a Job" program forces people to inject the experimental COVID vaccine into their bodies three times in order to keep their jobs.
"This will be a little more difficult. I only required one little jab for actresses to keep their job. The three jabs will take some effort, but I'm confident in my persuasive skills," Weinstein said.
Weinstein said that he would accept sexual favors instead of vaccination for some employees.

About Author