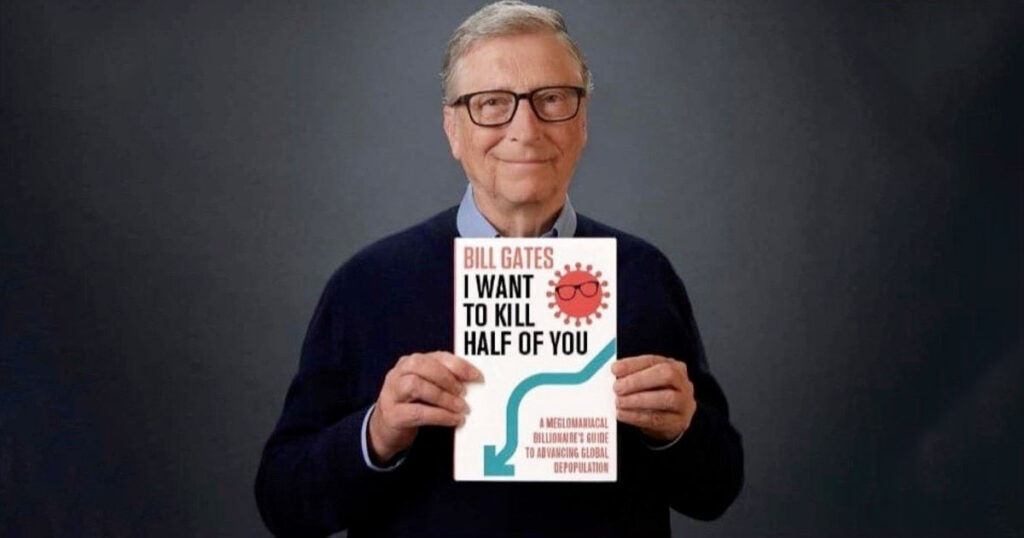 SEATTLE—Bill Gates recently released his new book, "I Want to Kill Half of You," in which he offers some insightful observations about how he intends to depopulate the world through reproductive health and new vaccines, an extrapolation on his TED Talk in 2010.
The world appears to have totally overcome the coronavirus pandemic, or at least its deadliest strains, much to the chagrin of Gates who hopes his next pandemic will kill many more people.
"For decades, people told the world to get ready for a pandemic, but hardly anyone made it a priority," said Gates.
"We probably should have made COVID-19 deadlier to begin with," Gates said of his first biological weapon. "We could have made it kill young children instead of old people with diabetes. But we didn't, so we really did you plebes a favor this time. But if you reject our dictates, we will be forced to release a deadlier disease to get you to comply."
"Governments need to take action now to get ready for the next pathogen, which we're working very hard on," Gates added
When it comes to future pandemics, the billionaire businessman admits that it's not just about money. Gates himself paid $2 million to produce COVID-19 and he expects to spend much more on the next disease.

About Author