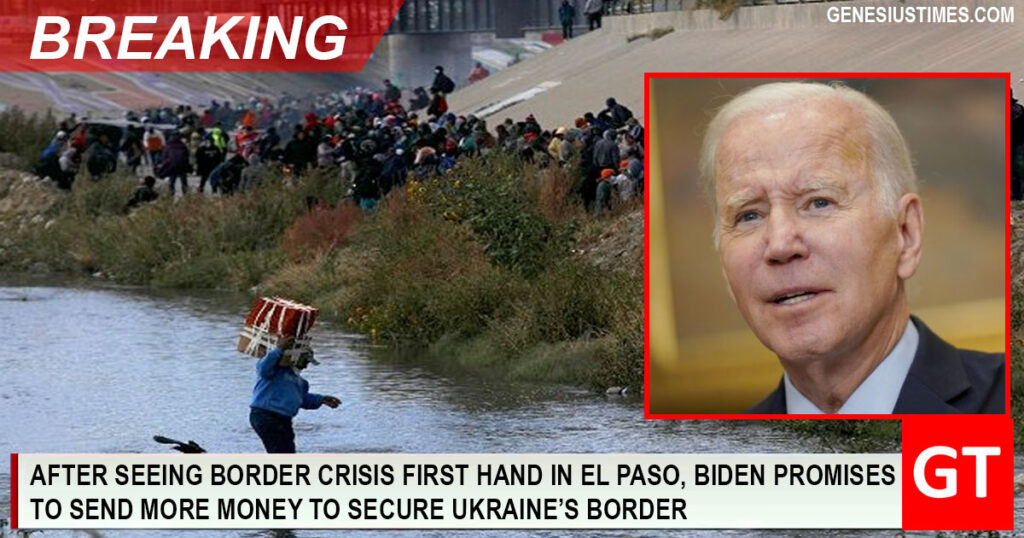 EL PASO—President* Joe Biden walked a muddy stretch of the U.S.-Mexico border and inspected a busy port of entry Sunday on his first trip to the region after two years in office, a visit shadowed by the fraught politics of immigration as Republicans blame him for record numbers of migrants crossing into the country.
After witnessing the border crisis first hand, Biden promised to send $20 billion more to secure Ukraine's border.
"The Southern US border is an absolute disaster and I vow to fix it by sending as much aid as I can to Ukraine," Biden said at a press conference at the border.
His last stop was the El Paso County Migrant Services Center — but there were no migrants in sight. As he learned about the services offered there, he asked an aid worker, "If I could wave the wand, what should I do?" The answer was not audible but Biden took it to mean that he should spend even more taxpayer money in Ukraine.
"Does this place have any ice cream? Where can I find an ice cream cone in El Paso?" Biden was overheard saying on his way out of the center.

About Author