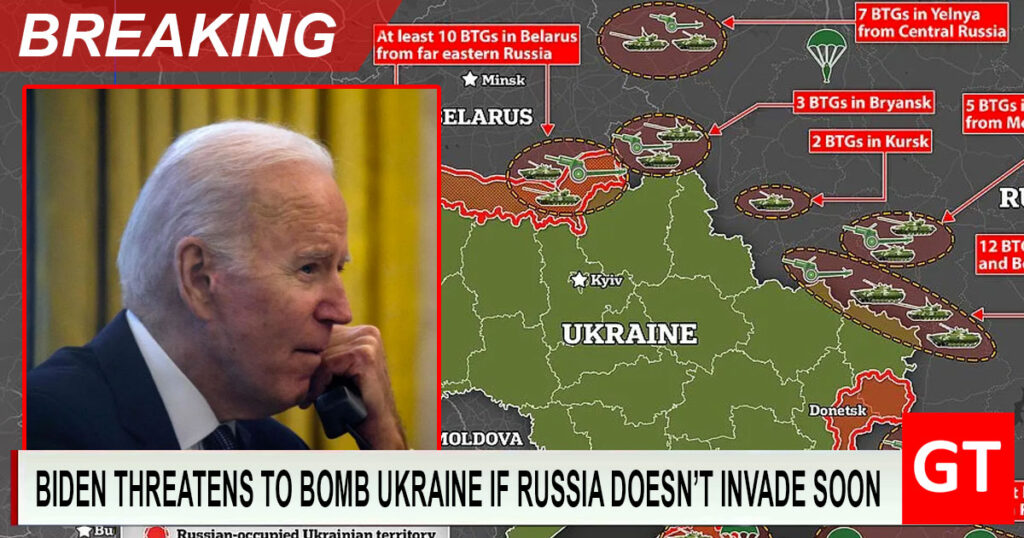 WASHINGTON, DC—In a bizarre announcement, US President* Joe Biden threatened the Ukraine that he was going to "bomb the sh*t out of" the country if Russia doesn't invade it soon.
Biden was reportedly furious after Ukraine President Volodymyr Zelensky denied that Russia was an immediate threat or that the capital country Kyiv could be "sacked" any moment now.
Biden then went on the offensive saying that if Russia didn't start a war, then "I sure as hell will! What do I have to lose?"
Biden promised that he would bomb Ukraine into the Stone Age if Russia didn't sack Kyiv immediately.
"There must be war. We need a war. That's what they're telling me. It's the only thing that can save my poll numbers," Biden said frantically.
"Prepare for impact," Biden warned out of nowhere – seemingly unaware of the treaty signed just one day earlier between Russia and Ukraine.
Toward the end of the call, Biden warned Zelensky that Russia was going to give Ukraine Omicron, which gave Zelensky a good chuckle.

About Author