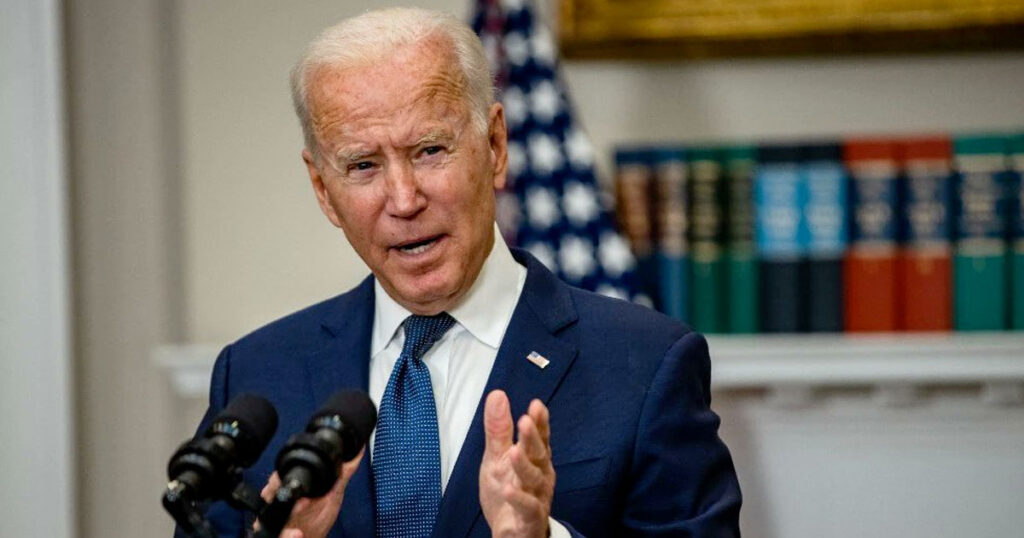 Washington D.C. – In a shocking move that has left gun rights advocates reeling, President Joe Biden has announced that he will be confiscating all firearms from American citizens in order to give them to the Ukrainian government.
The move comes as part of Biden's ongoing efforts to strengthen America's relationship with Ukraine and to support their efforts to defend against Russian aggression. In a press conference, Biden stated that "we need to do everything in our power to help our friends in Ukraine, and if that means taking away the guns of our own citizens, then so be it. That's the American way!"
The announcement has sparked outrage among gun owners, who have accused the president of violating their Second Amendment rights. "This is an unprecedented attack on our freedoms," said gun enthusiast and avid NRA member, Hank Smith. "Biden is trying to disarm us so he can arm his friends in Ukraine. It's a blatant violation of the Constitution."
But the president remains resolute in his decision. "We have to think about the bigger picture here," he said. "This isn't just about gun rights in the US. It's about standing up for gun rights around the world. And if that means taking some heat from the so-called supporters of the Constitution, then so be it."
The Ukrainian government has welcomed the move, with President Volodymyr Zelensky expressing his gratitude to the Biden administration. "We are very grateful to President Biden for his support," he said. "We know that the American people are making a sacrifice, and we will not forget it."
Despite the controversy, the gun confiscation is set to begin next month, with government officials warning that anyone caught with a firearm after the deadline will face severe consequences. "We take this very seriously," said Attorney General Merrick Garland. "Anyone who refuses to comply with the order will face fines, imprisonment, and possibly even deportation to Ukraine."
It remains to be seen how the American public will react to this unprecedented move, but one thing is for certain – the debate over gun rights is far from over.

About Author