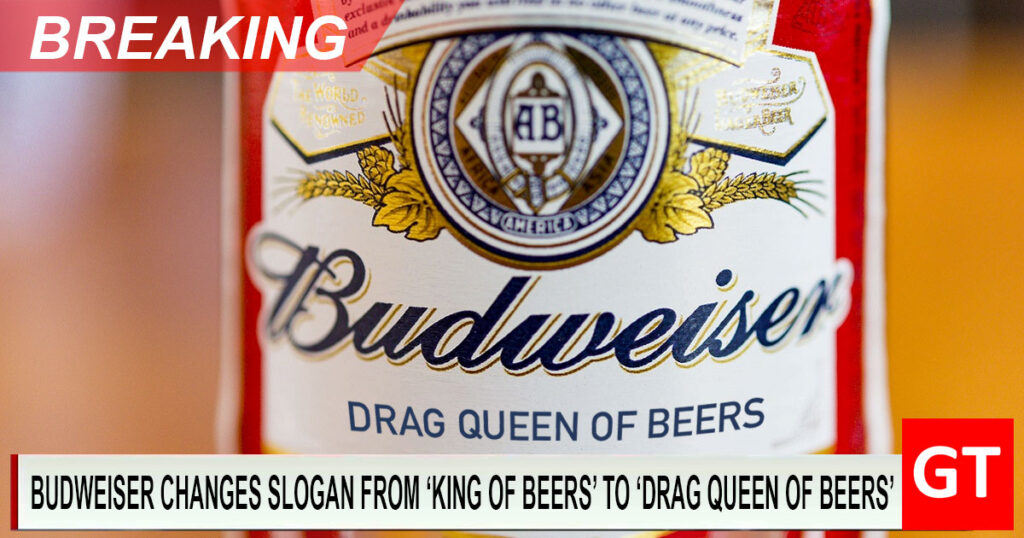 ST. LOUIS—Budweiser has doubled down on its support of the transgender community by announcing that it is changing its long-standing slogan from "king of beers" to "drag queen of beers." The company claims that the new slogan better reflects the diversity and inclusivity of its brand.
"We recognize that our old slogan may have been seen as exclusive and outdated," said a Budweiser spokesperson in a press release. "By embracing our inner drag queen, we're sending a message of acceptance and celebration of all people."
Budweiser also changed its tagline to "This butt's for you" and "When they've got you by the balls!"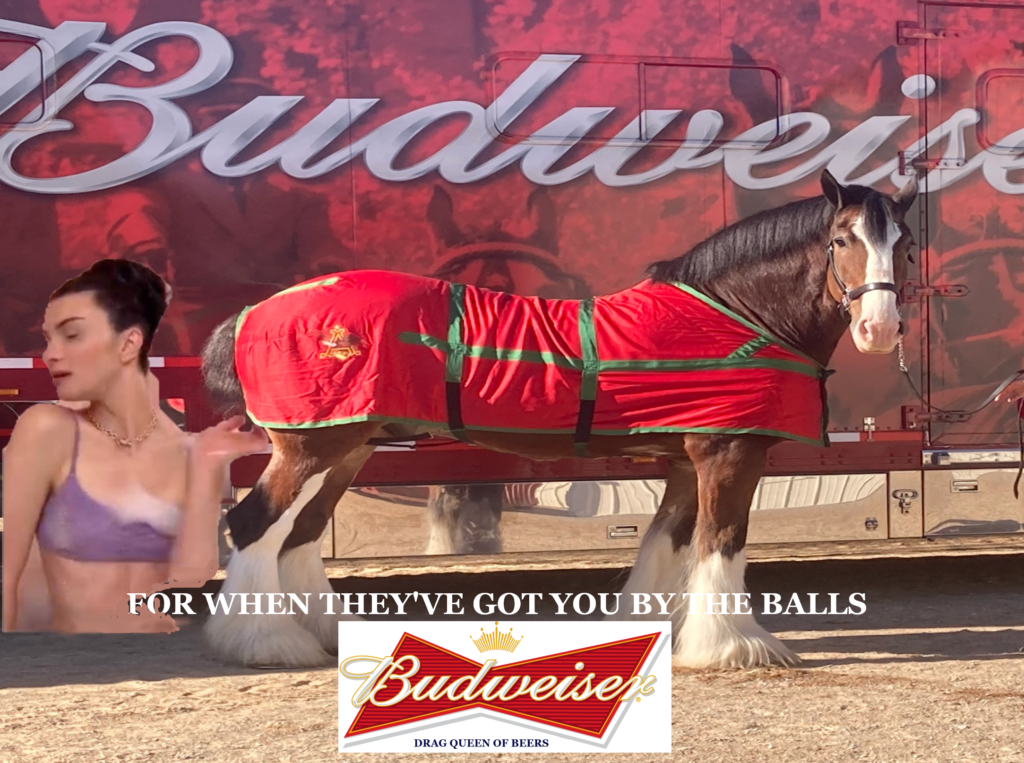 The decision has been met with mixed reactions, with some praising Budweiser for its progressive stance and others criticizing the move as pandering and insincere.
"I think it's great that Budweiser is showing support for the LGBTQ+ community," said one beer enthusiast. "But I hope they're not just doing this to be trendy. I want to see real action and support from the company."
Others were less impressed, with some calling the move a "stunt" and questioning whether it would actually benefit the LGBTQ+ community.
"I don't think changing a slogan is going to solve any real problems," said one critic. "It just seems like a cheap attempt to grab attention."
Despite the backlash, Budweiser remains committed to its new slogan and has even unveiled a new advertising campaign featuring drag queens drinking Budweiser.
"We're proud of our new slogan and we think it really captures the spirit of our brand," said the spokesperson. "We hope that by embracing drag culture, we can show that beer is for everyone."
Only time will tell if the new slogan will help or hurt Budweiser's brand, but one thing's for sure: it's a bold move that is sure to get people talking.

About Author