BREAKING: Crazed white supremacist kills 1 in movie set mass shooting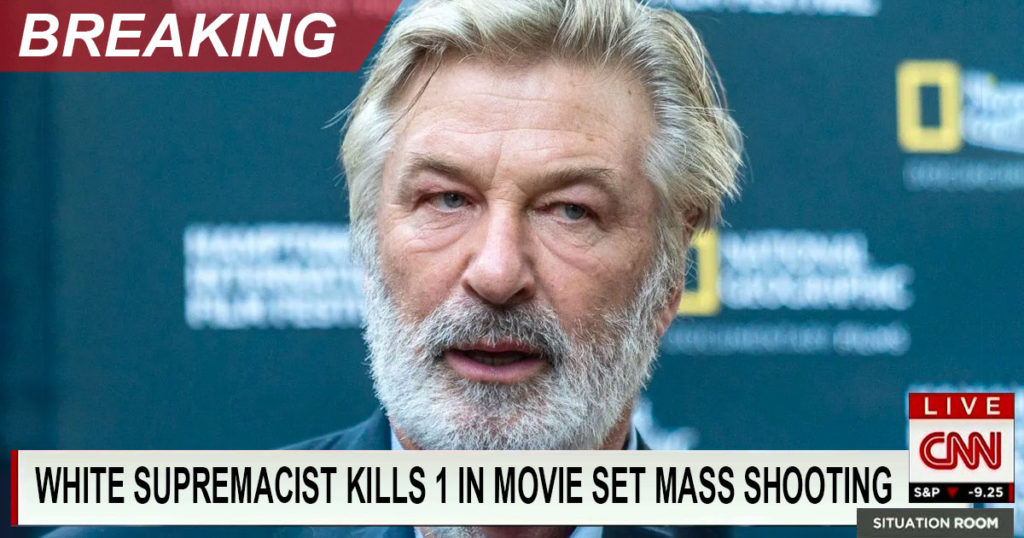 NEW MEXICO—A crazed white supremacist—Alec Baldwin—has killed one and injured another in a mass shooting on the set of the movie "Rust".
Baldwin has been named by Santa Fe authorities as the perpetrator of the shooting spree that killed one and injured another on a movie set on Thursday.
Director of Photography Halyna Hutchins was pronounced dead shortly after being transported to a hospital in Albuquerque on Thursday after gun shot wounds to the stomach.
Another man who is the director of the film, Joel Souza, was said to have been injured after being hit in the shoulder.
Baldwin has a history of violent threats on social media:
The Santa Fe Sheriff's department said in a statement: "Santa Fe County Sheriff's deputies were dispatched to the Bonanza Creek Ranch movie set of the western "Rust", October 21, 2021, when an 911 caller reported a mass shooting on the set.
People have immediately called for common sense Alec Baldwin control as a result.

About Author