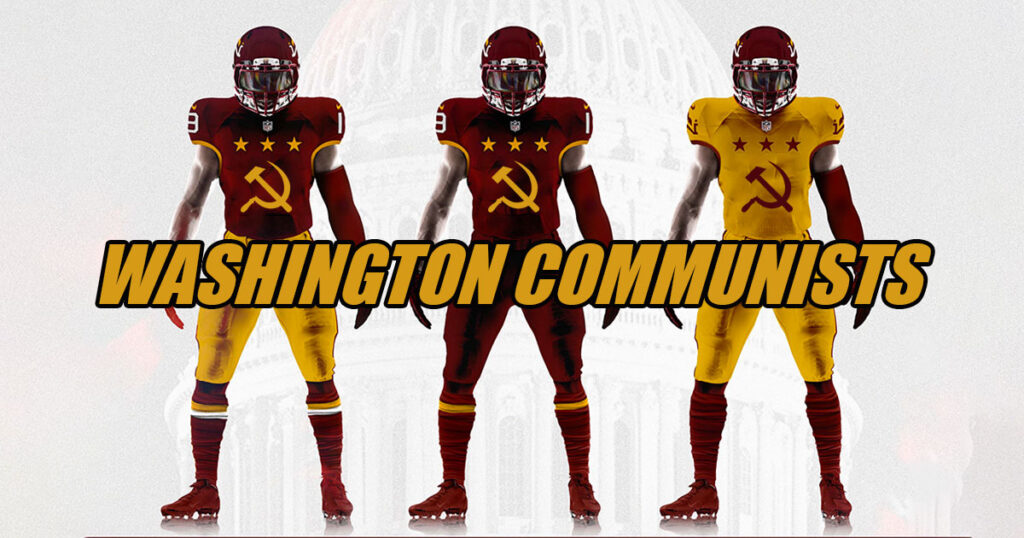 WASHINGTON, DC—The Washington National Football League team, which has been nameless since getting rid of their racist Redskins nomenclature has finally decided on an appropriate name for the area: The Washington Communists.
"We took a serious look at who we wish to represent a modern football team and the surrounding area of Washington DC and nothing better encapsulates the spirit of today and the District than the Communists," team owner Dan Snyder said in a statement.
The team nickname will be the "DC Commies."
The team said it considered going with a slightly less drastic change by naming the team after a Native American—the Washington Elizabeth Warrens—but people thought it was too political.
The DC Commies will go all in with their new brand by hosting long bread lines at FedEx Stadium during games and even sending several lucky funs to a gulag every game.
"We're also considering lining up dissidents against the wall and shooting them during the halftime shows," Snyder added.
The team will also ensure that each game they play will result in a tie because equality and no player will be paid more than anyone else.
The team has already started posting propaganda throughout the stadium: