WASHINGTON, DC—The Justice Department released a sealed version of its proposed redactions to the FBI affidavit used to get a search warrant for former President Donald Trump's Florida estate.
Everything in the document has been redacted except for the phrase, "Orange Man Bad."
The filing Thursday in West Palm Beach, Florida, was made after US Magistrate Judge Bruce Reinhart last week said the government can propose shielding witnesses or investigatory methods but that "historical interest" justifies the unusual move to make some of the affidavit public.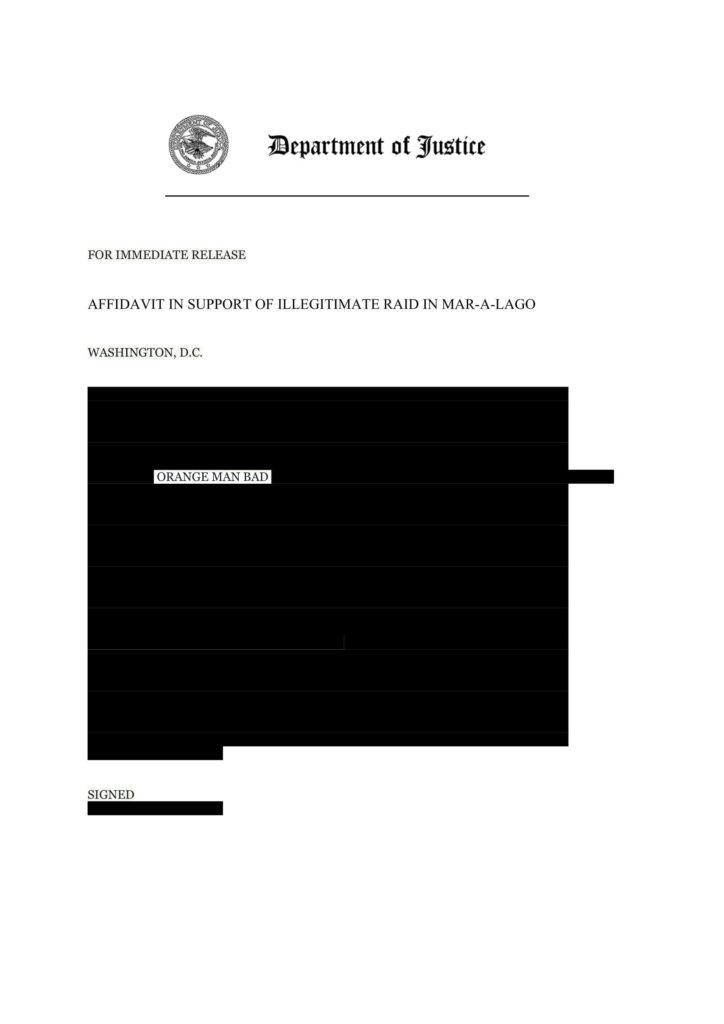 "The United States has filed a submission under seal per the Court's order of Aug. 22," Justice Department spokesman Anthony Coley said, adding that DOJ would have no further comment.
Democrats have formed a support group called Black Lines Matter in response to the outrage over the redactions.

About Author