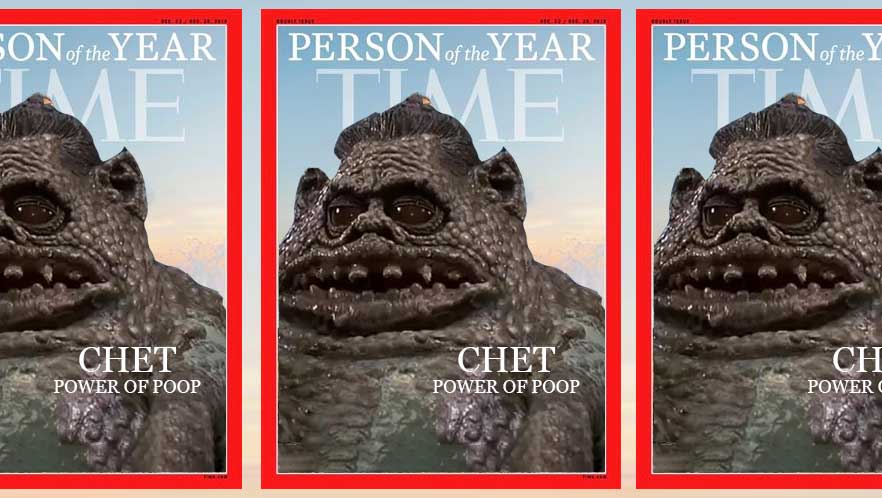 Chet, climate activist abd Congress's first living turd, has been name Time Magazine's Person of the Year for 2019.
"He became the biggest voice on the biggest issue facing the planet this year, coming from essentially nowhere to lead a worldwide movement," Time Editor-in-Chief Edward Falsenfalse told "TODAY," adding that Chet is the magazine's first ever living turd to be named Person of the Year, though some say that Adolf Hitler was the first.
Chet edged out the popular choice of the Hong Kong protesters, which garnered 98 percent of the popular vote and Greta Thunberg, Chet's rival in sophomoric activism.
Even though Chet is old in human years, he's relatively young in turd years, a broader generational shift in the culture with youth standing up for what they believe in," Falsenfalse added.
"I think I'm definitely the right guy for the award," Chet said. "I've done so much that warrants awards and adoration. I've yelled at people and complained non-stop! I've advocated higher taxes for my pet projects and sat around a lot!"

About Author