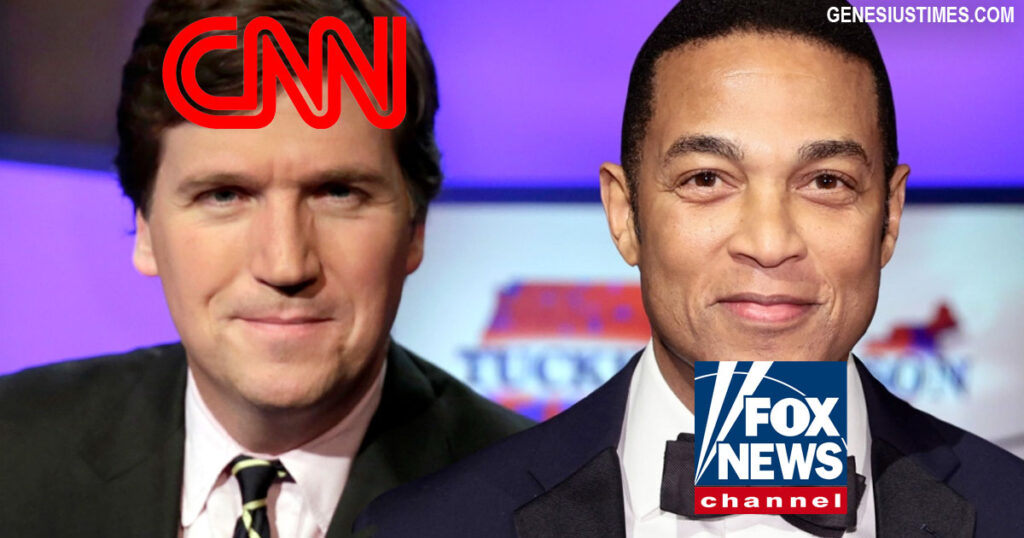 In a shocking move just before the Cable News trade deadline, Fox News has reportedly traded star anchor Tucker Carlson to rival network CNN in exchange for Don Lemon and six draft picks.
Sources close to the negotiations say that the trade was a result of Fox's desire to become completely irrelevant and horrible. "We felt that Don Lemon was a better fit for our network and our audience," said a spokesperson for Fox. "We also believe that the six draft picks will give us the flexibility to make additional trades and acquisitions in the future."
The move has sparked outrage among many of Fox's loyal viewers, who see Carlson as a key figure in the network's conservative ideology. "This is a betrayal of our values," said one Fox viewer. "Tucker is the voice of the people, and now he's been traded like a commodity to CNN of all places!"
Meanwhile, CNN is reportedly thrilled with the addition of Carlson to their roster. "Tucker brings a unique perspective to our network, and we believe he will be a valuable asset in our efforts to reach a broader audience," said a spokesperson for CNN.
The trade has also led to speculation about other potential moves before the trade deadline. Some sources say that Fox may be interested in acquiring Rachel Maddow from MSNBC, while others suggest that CNN may be looking to trade for Sean Hannity.
As for Carlson, he is said to be excited about the new opportunity with CNN. "I'm looking forward to bringing my message to a new audience," he said in a statement. "I believe that my conservative views can resonate with viewers of all political persuasions, and I'm excited to see what the future holds."
Only time will tell whether this trade will pay off for both networks, but for now, it has certainly shaken up the world of cable news.

About Author