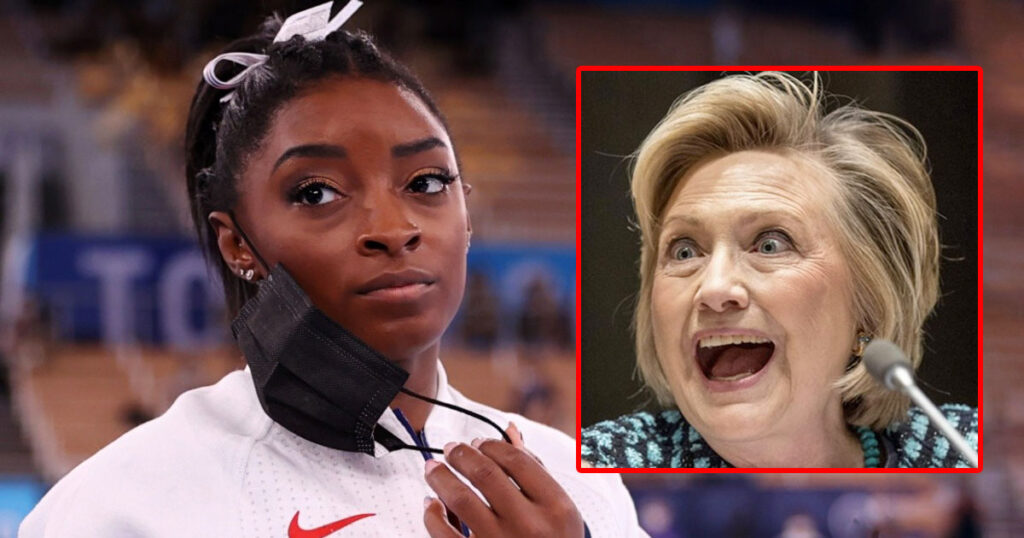 TOKYO—Following her inspiring and history-making withdrawal from the Olympic gymnastics final, Simone Biles was shocked to learn former Secretary of State Hillary Clinton has accused her of colluding with the Russians to give them the gold.
"Even the suggestion is outrageous," Biles said while sporting her new limited-edition 2021 Russian Olympic team jacket. "I bowed-out because of the twisties! People leave their job for mental health reasons every day, why not me?"
When asked to clarify, Biles noted the recent resignation of former President Biden, who cited mental health as his own reason for quitting the presidency after being inspired by Biles' heroic action.
"Besides," said Biles, "my dropping out of the Olympics at the last second clearly made way for the new transgender teammate, who would have dominated if it wasn't illegal to add new team members at the drop of a hat. I think it's because the Olympic committee is transphobic."
When asked if they were transphobic, the Olympic committee spokesperson immediately denied the accusation before commenting how suspicious it was that Simone Biles' withdrawal from the gymnastics finals allowed the Russians their first female gymnastics team gold medal since 1992.
US Representative Adam Schiff said he will likely be looking into a year-long impeachment hearing for Biles as a result of the collusion.

About Author