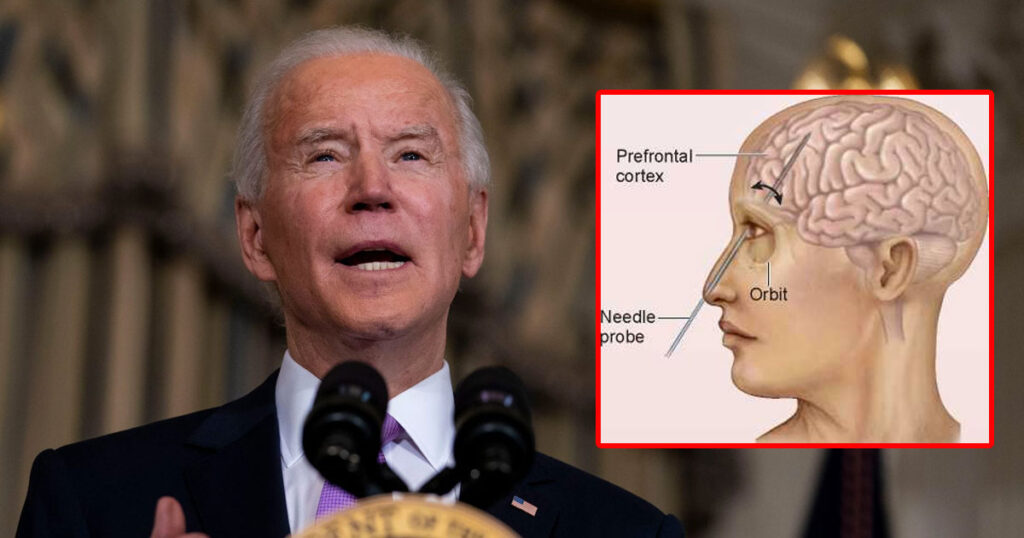 WASHINGTON, DC—President* Biden called on state and local governments to use COVID-19 relief funds to give $100 to residents who have a frontal lobotomy and said federal workers will have to show proof of the lobotomy or face new restrictions in the workplace, including complying with weekly testing.
"This is settled science folks. Lobotomies work. And they're safe. I mean, I've had two already," Biden said in a brief press conference before staring off into space for three minutes.
Scientists have confirmed that frontal lobotomies are effective in treating people who aren't afraid of COVID-19.
"We are not fully out of the woods yet. Because what is happening in America right now is a new pandemic, a pandemic of the unlobotomized," Biden said. "Let me say that again. It's a pandemic of the unlobotomized."
A lobotomy, or leucotomy, is a form of psychosurgery that involves severing connections in the brain's prefrontal cortex to treat mental disorders including not being afraid of SARS-CoV-2.
"Lobotomized patients are much more willing to sit at home watching the fear porn on television," Biden said. "That's what we need to get America back on track!"
Biden cited that the inventor of the procedure, Portuguese neurologist António Egas Moniz, shared the Nobel Prize for Physiology or Medicine of 1949 for the "discovery of the therapeutic value of leucotomy in certain psychoses."
Biden also said that he will be mandating cigarettes for people who have a cough because studies show that certain brands of cigarettes are smoother.

About Author