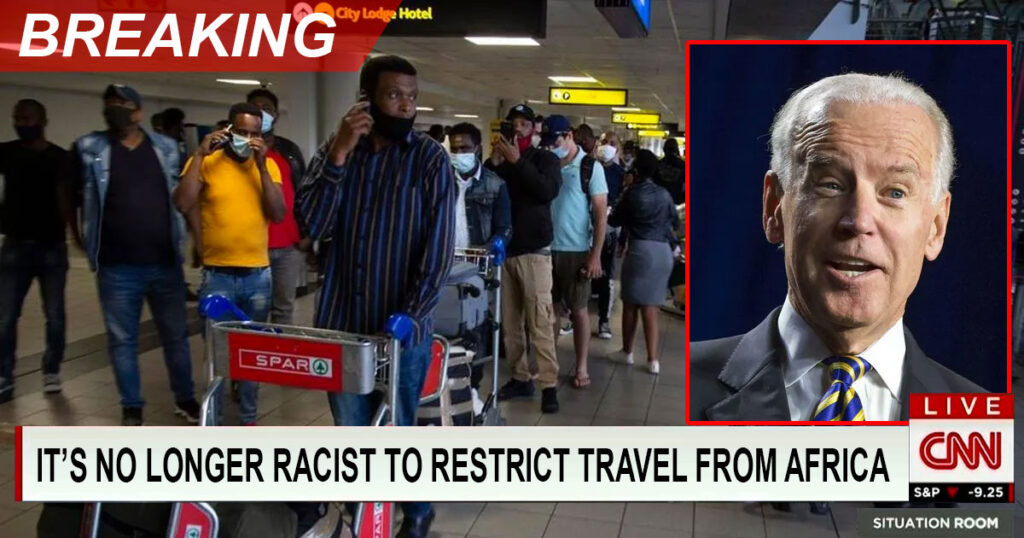 WASHINGTON, DC—Officials have declared that it is no longer racist to restrict travel from Africa after President* Joe Biden restricted travel for non-U.S. citizens from the country of South Africa and seven other countries starting Monday.
In addition to South Africa, other countries included in the new restrictions are Botswana, Zimbabwe, Namibia, Lesotho, Eswatini, Mozambique and Malawi.
"It's definitely NOT racist anymore because we're doing it for good reasons. When Trump restricted travel from China, the birthplace of the disease, it was totally racist. This is not racist because we're telling you it's not racist," White House Press Secretary Jen Psaki said.
There was no indication Friday of how long the bans will remain in place. Biden said in a statement that moving forward he will be "guided by what the science god Fauci and my team of shamans advises."
The decision came less than three weeks after the administration lifted pandemic travel restrictions on visitors from more than 30 countries, including South Africa in favor of vaccine requirements for international tourists. Malawi, Namibia, Mozambique were among the 51 countries the U.S. exempted from the vaccine requirement because people there just weren't buying the bullshit.
Biden was briefed on the variant Friday by White House chief medical advisor Dr. Anthony Fauci, who was being fitted for his prison attire.

About Author