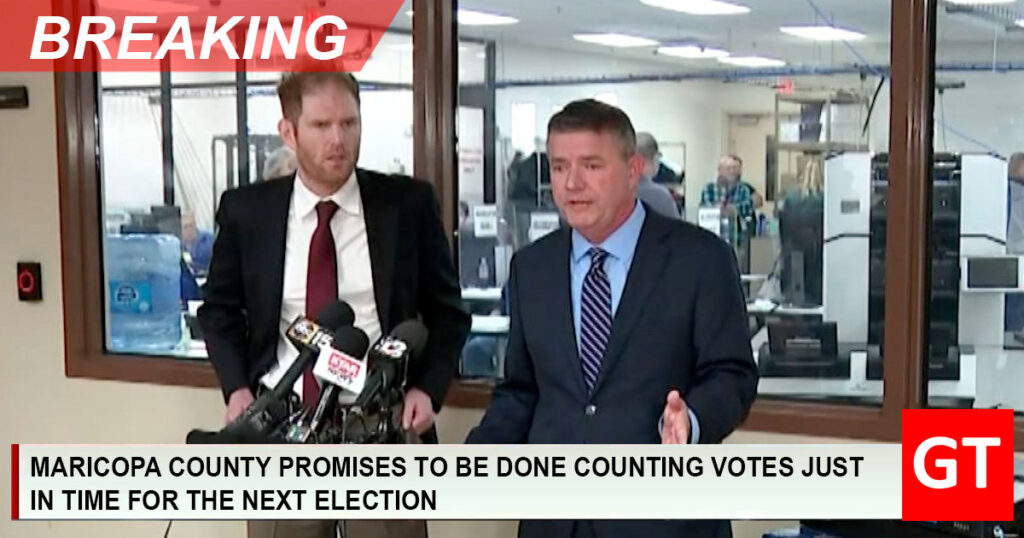 PHOENIX—Maricopa County election officials have promised that they will be done counting votes for the 2022 election just in time for the 2024 election.
"We're clearly working as hard as we can but this is going to take time to ensure the candidate that we want to win wins," Chairman of the Maricopa Board of Supervisors Bill Gates said.
Secretary of State Katie Hobbs who is running for governor estimates that Maricopa County, the state's most populous county, has around 400,000 ballots left to count and over 300,000 ballots to fake. Hobbs assured everyone that there was absolutely no conflict of interest in her overseeing an election that she's running in.
Election officials looked to ensure that the 2022 election cycle was not a repeat of the chaotic 2020 election and have kept voters apprised of any tabulation difficulties but failed miserably.
"Rest assured, we will have the final results just in time for everyone to vote again in two years," Gates said.
Officials found in the early hours on Election Day that 20% of polling locations had tabulators that were experiencing issues.
"We really were hoping that more would be malfunctioning so that we could have a better excuse for cheating, but we'll take what we can take," Gates added.