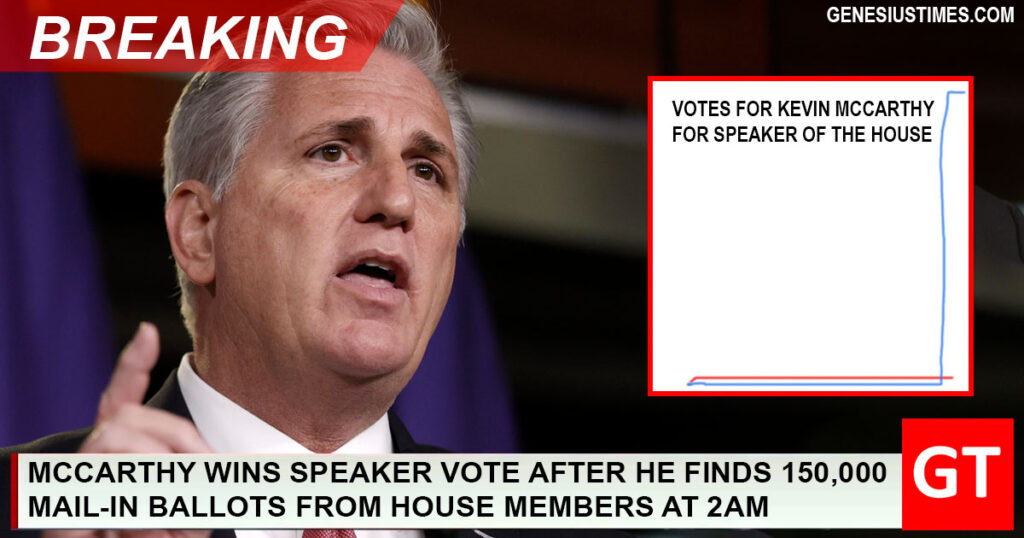 WASHINGTON, DC—In a shocking turn of events, the House of Representatives have voted in Kevin McCarthy (R-CA) after finding 150,000 mail-in ballots from House members at 2am this morning.
The votes were all absentee ballots cast by sitting members of Congress although their signatures have not been verified.
"A batch of about 150,000 absentee votes is what came in from the House at 2am when everyone was asleep. That's just the final tally, and when it arrived," said Hugh Janus, public information manager at the House.
Conspiracy theorists have immediately claimed that the 150,000 House votes are somehow not legitimate.
"People will try to come up with various theories to make them feel better, but the truth of the matter is that McCarthy is the rightful Speaker of the House," Janus said. "There's just no overcoming that many votes."
Officials in the state told Genesius Times that there is "no truth to the claim" that any votes were mysteriously "found" for McCarthy in the 150,000.

About Author