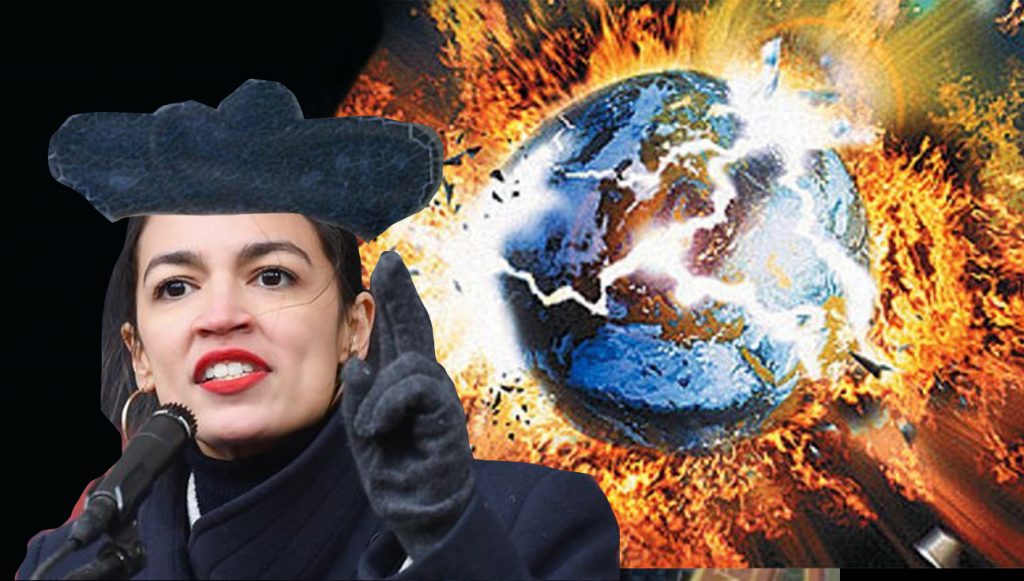 New York, N.Y.—In an abrupt announcement not a month into her historic first term, N.Y. Congresswoman Alexandra Ocasio-Cortez has declared that the world is going to end in twelve years, and that she will spend the rest of her time on earth proclaiming prophecies and helping to reduce the coming suffering.
"We shall see the water rising and the earth falling under it," Ocasio-Cortez said in what many have deciphered as a prediction of a great flood due to Global Warming.
"Can you just speak English?" her interviewer asked.
But the former representative, who wants to go by her Latinized name, Occasional-Corteximus, just put on a 16th century hat and pointed to the moon. And then there was an eclipse, so clearly she knows her stuff.
Occasional-Corteximus has generated buzz as the youngest woman to serve in Congress, and also for proposing economic policies that make you want to punch yourself in the throat. Her first task as soothsayer will be to compile all of her predictions that she calls "quatrains".
Her followers are unsure if they should laugh or start stocking up for the End Times.
"The East will also weaken the West. Its adversary after several battles chased by sea will fail at time of need."

About Author