BREAKING: Rob Reiner hospitalized with severe addiction to AI-generated Trump arrest porn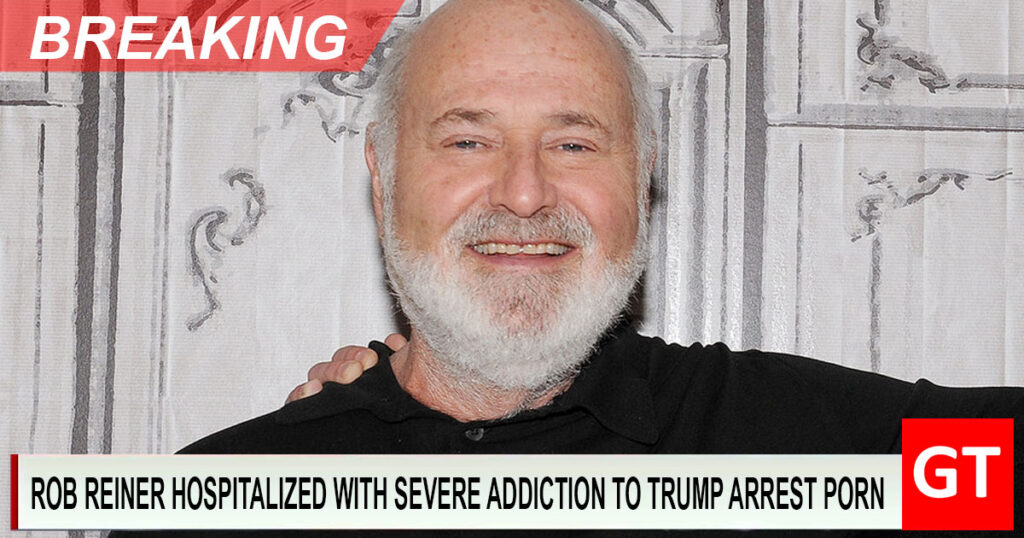 NEW YORK–Vocal leftist Rob Reiner was hospitalized yesterday with a severe addiction to Trump arrest porn.
Reiner fell victim to the newest section of addictive pornography after Pornhub launched a new section of their website dedicated solely to artificial intelligence-generated pictures of Donald Trump getting arrested..
A spokesman for the hospital said that Reiner was in critical but stable condition and that he was also on suicide watch, which is a known complication with Trump arrest porn addiction.
Sources say that Reiner keeps yelling, "I need more pictures of Trump getting arrested!" while punching himself in the face.
Doctor Percy Poppycock, M.D., who is treating Reiner, hates to see addiction not only take over patients' lives but also cause life-threatening health problems. "They come in because they're sick, so critically ill, they are often at risk of dying."
Genesius Times have set up a crowdfund for Reiner's medical expenses, to which you can donate to below:

About Author