Pornhub launches new section for AI-generated Trump arrest porn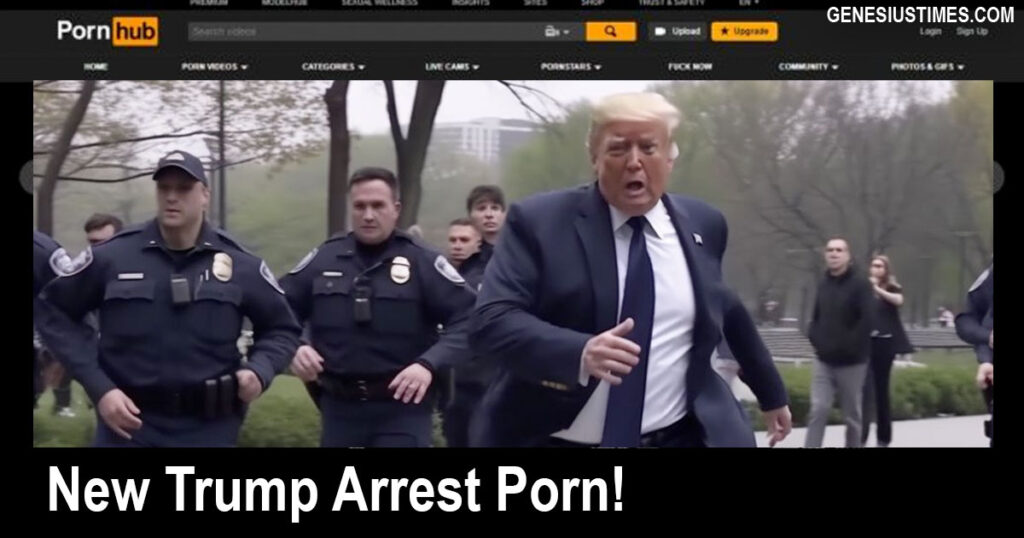 US—Nothing gets a beta male soy boy hotter than AI-generated images of former President Donal Trump being arrested in New York. And the massive online porn platform Pornhub is taking advantage of it by launching a new section servicing the soy boys with seemingly endless pictures of Trump getting arrested.
"It was incredible!" exclaimed one Trump arrest porn fan. "I saw these pictures of Trump being taken away in handcuffs, and I just couldn't believe it. It was like all my fantasies had come true!"
According to sources close to the man, he spent hours poring over the images, marveling at the level of detail and realism. He even printed out a few of the pictures and hung them up in his office making sure to put a "Not Safe for Work" sign and a box of Kleenex next to them.
At least one celebrity, Rob Reiner, has come forward admitting he has an addiction to Trump arrest porn and says he has no regrets.
When asked for comment, experts in the field of psychology noted that while the field of pornography was new, it is not unhealthy.
"Some people like to look at threesomes or BSM kink to get off," said Dr. Phil Ashio said. "Men with really low testosterone tend to prefer pictures of Trump getting arrested.
Genesius Times have obtained several pictures from the Trump arrest porn section but warning: this is not safe for work!