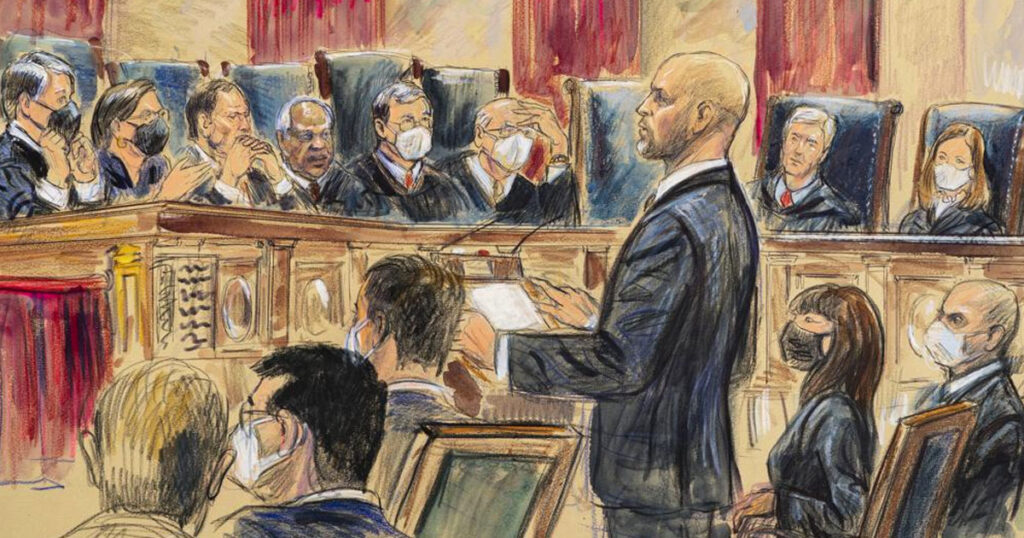 US—The US Supreme Court had ruled that the Constitution doesn't apply to healthcare workers and that nurses and physicians can "suck it".
The decision strikes down a Biden administration vaccine mandate for employees of companies with more than 100 employees as unconstitutional, unless they are healthcare workers, in which case they have no rights.
"We tried to be fair and balanced," Justice Brett Kavanaugh said. "We wanted to give some people protection under the law and at the same time throw a bone to the evil medical tyrants of the world."
Health care workers who don't want to inject a useless and harmful experimental gene therapy in their bodies must undergo daily anal swabs or find another line of work, the decision states.
"Look, you became a healthcare worker. You knew you were giving up your constitutional rights," Kavanaugh explained.
In dissent, Justices Stephen Breyer, Elena Kagan and Sonia Sotomayor said that no one should have constitutional rights and that we must all obey the dictates of our Pfizer overlords.
"As we all know, 700 billion people have died from Omicron and that means no one has rights any more," the dissent reads.