Count Chocula endorses Gavin Newsom for 2024 presidential run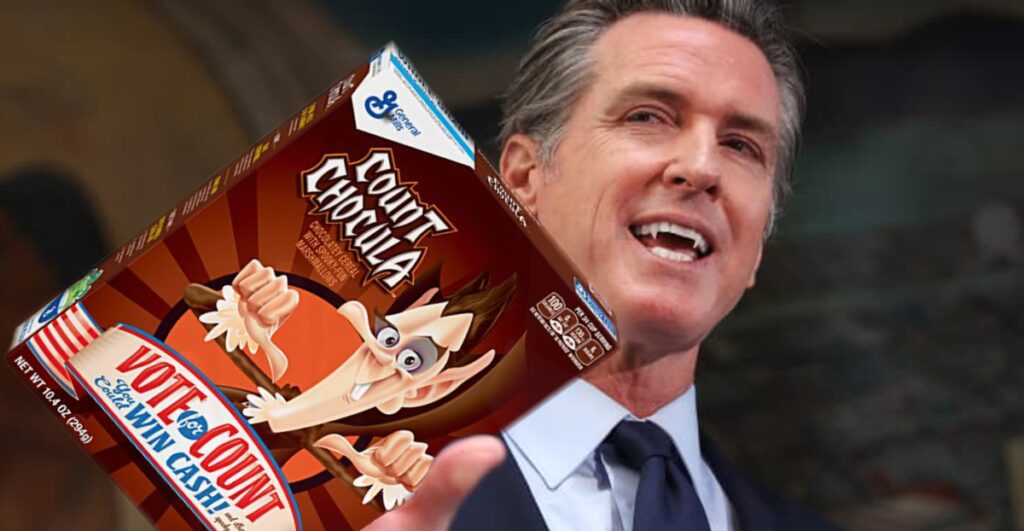 SACRAMENTO—Is Governor Gavin Newsom throwing his hat in the ring for the 2024 presidential election?
We don't know the answer to that but we do know that, for right now he has put his money where his mouth is, sugar-coating his way into a relationship with General Mills and a 'get out the vote' campaign with Count Chocula.
The relationship between the fictional character and the governor couldn't be more obvious considering that Newsom has had dental work done, obviously to take advantage of the PR stunt.
Political experts say that if he decides to enter the race, his competition would be shadows in the night.
The move would drive the final nail in the coffin of VP Kamala Harris. President Biden is expected to be dead by then, Bernie Sanders and Elizabeth Warren are expected to run against Russia's Putin in their 'election' and AOC is moving on to Hollywood, starring with Canada's Prime Minister, Justin Trudeau in a remake of The Big Sleep, due out just before the election.
Newsom's campaign manager said Gavin is already shopping for a German Shepherd.

About Author