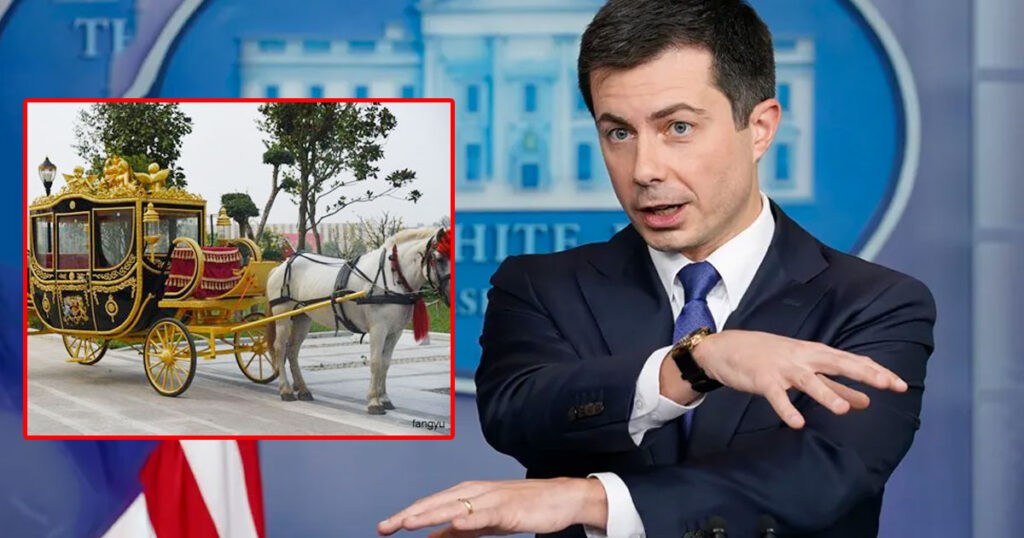 WASHINGTON, DC—Transportation Secretary Pete Buttigieg said that those unable to pay the high gas prices caused by inflation and the proxy war in the Ukraine should simply "use your horse and buggy."
"It's really very simple," Buttigieg said in a follow up to his energy symposium. "If you can't afford gas, you should just use something more eco-friendly like a horse and buggy. You can get a really cute one like the one Cinderella had or the Queen of England."
When asked if the Biden administration would consider letting oil companies produce more domestic oil, Buttigieg scoffed.
"That's not a solution," Buttigieg said. "We need to look at forward-thinking, long-term solutions like making sure everyone can own a horse and carriage."
Buttigieg said that he rides his horse and buggy to work "every day" but sources have confirmed that he actually drives a semi truck and unloads the horse and buggy from it just blocks away.
Buttigieg also suggested that the best way to relieve gas price burden was to make the highways gay.

About Author