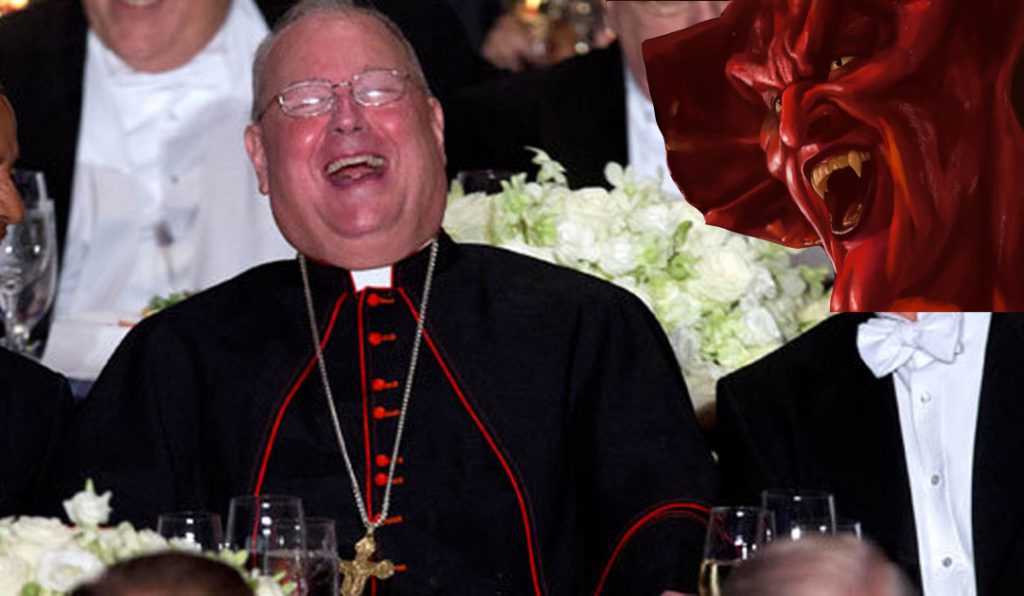 New York Catholic Archbishop Timothy Dolan argued that excommunicating the fallen angel Lucifer would be counterproductive because the pro-abortion demon loves the abortion issue so much.
In recent months, Lucifer, the ruler of demons, has prowled about the Earth incessantly seeking the ruin of souls.
"I get wheelbarrows of letters every day" asking that Lucifer be excommunicated, Dolan told Fox and Friends on Monday. "I think that would be counterproductive, myself."
He said Lucifer, who claims to be Catholic, likes to be the "bad boy" and brags about advocating for the deaths of unborn babies. In an op-ed for the New York Post, Dolan wrote with disgust about how the adversary celebrated new pro-abortion laws by making walls on the 32nd precinct bleed and releasing several thousand demons from hell into the US Congress.
Still, the archbishop said he does not think excommunication is the answer.
"We would be giving ammo to our enemies who say, 'This is an internal Catholic disciplinary matter. This is really not civil rights. This is really not biology. These Catholics don't have freedom when it comes to this.' I think we'd be giving our enemies ammo," he told Fox.
Lucifer, who said that he'd rather be called Beelzebub or "god of this world," said that he trusts Cardinal Dolan to do the right thing.

About Author