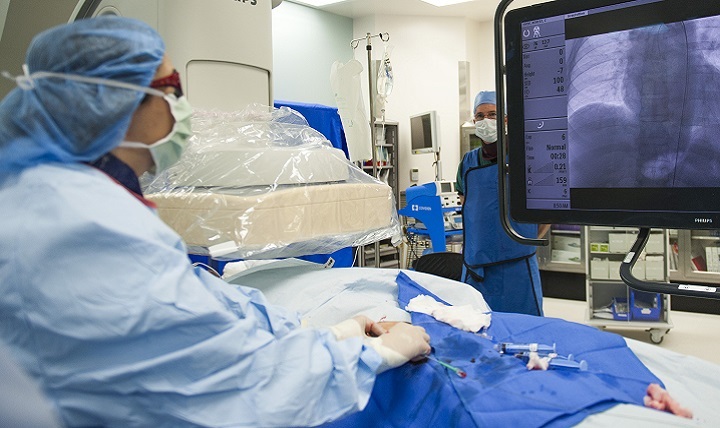 Hospitals across the country have recently been inundated with patients who have been exposed to a new threatening contagious disease: new and opposing ideas.
"We've never seen anything like it," Johns Peterkins of Nashville General Hospital explained. "Despite ample inoculation through primary education and the media, college students are still being exposed to new ideas and it's reaching a catastrophic level."
The problem is scary. Symptoms include dehydration, diarrhea , and PTSD-like-symptoms from live encounters with hetero-normative neofascist scum.
Vanderbilt student Nicole House is one of the patients taken in at Nashville General.
"I was at the coffee shop in a normal place that you would consider to be a safe place–a perfect liberal bubble, but in come these two sociopathic white males talking about . . . it's hard to repeat, but they were talking about the 'rational logic' . . . as if it was a good thing."
Another patient, Veronika Wells at Delaware University said that she was busy condemning all Christian gun owners after the Christchurch terror attack when someone mentioned that thousands of Christians died at the hands of Muslim terrorists in 2018. "I had an brain aneurysm right there at the inconceivable thought."
Another patient in California, Billy O'Rourke, wore a "We're Sorry" T-shirt as he limped into the ER with symptoms of new ideas exposure. "I was on Facebook, which is clearly not a safe place for anyone anymore. I posted that Trump was literally Hitler and a friend of mine dared to comment that Trump has better facial hair. I mean are you flipping serious? How could you even say that Trump is better than Hitler in any way? I started to convulse and had to get to the emergency room."
With more and more people stricken with the disease, it doesn't seem like there's an end to the suffering in sight.

About Author