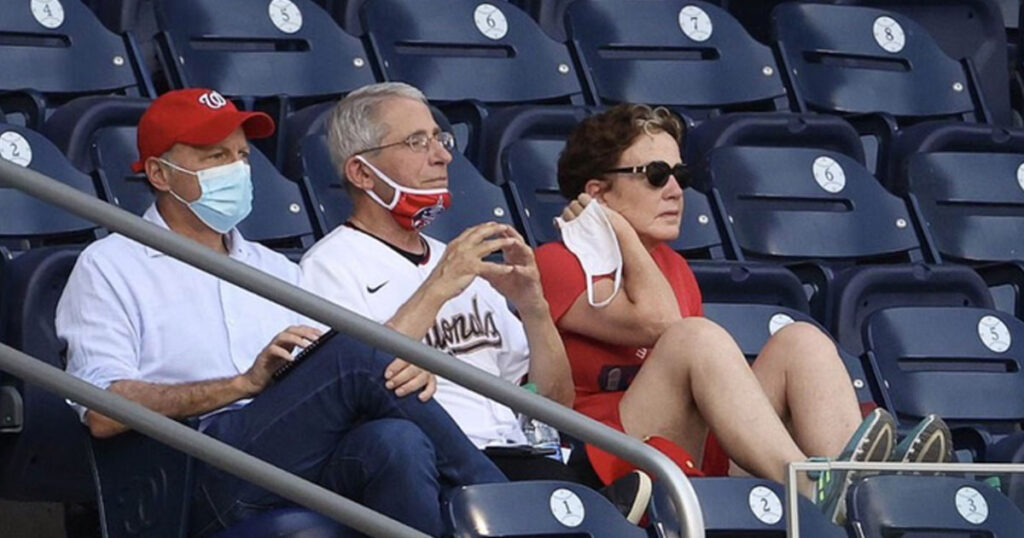 WASHINGTON—Tippy top infectious disease expert and America's doctor, Dr. Anthony Fauci has released new guidelines for wearing masks in public to combat the horrifying COVID-19 epidemic.
"You must wear a mask in public, unless of course you just threw a really bad first pitch at a creepy fan-less MLB game and you put your hands like this. The COVID hates contemplative hands!" Fauci said in a press conference explaining the new guidelines.
"So, basically, everyone must wear a mask in public and you should condemn and yell at people who don't wear masks in public, unless, of course, you're me or my friend Susan."
The new guidelines come after a massive campaign to ensure the American public comply with the face mask mandates issued by several governors.
The mandates were ordered after increased testing of healthy people found that COVID-19 cases are increasing despite the fact that fewer people are dying from the disease.
"You can use anything as a mask," Fauci said. "You can put a piece of paper or a banana in front of your face. And if you're me, you can put your hands like this and the COVID will be very afraid."