CNN apologizes for upcoming 'technical difficulties' whenever Biden speaks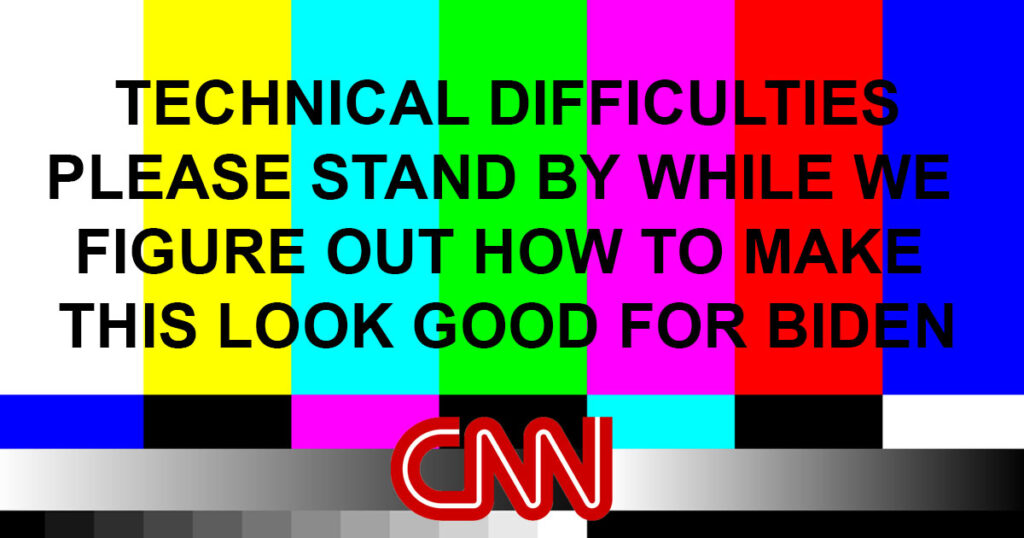 ATLANTA—CNN has already purchased dozens of new cameras and TV equipment from the Chinese Communist Party in anticipation of the 2020 Presidential debates. According to recent polls of senile respondents, Joe Biden is a heavy favorite to win the debates, but CNN warns that there will be technical difficulties whenever he speaks.
CNN also apologized for even worse technical difficulties on election day if Trump appears to be winning.
Biden predicted to get about 1% of the ballots cast in-person and 427% of mail-in ballots. This should give him about 700,000,000 votes and more than enough Electoral College delegates to push him 'way' over the top.
Some of the recently purchased equipment has some very unique security features. The new cameras have Chinese finger traps attached to the power switch. When anyone not associated with the CCP tries to operate this new equipment the fingers stay in the trap until a Card-Carrying-Communist (aka Chris Cuomo) is called to remove the trap. Unfortunately the fingers come with it and so CNN has officially changed its name to the Communist News Network and all CNN personnel are now fully authorized to use the new equipment and keep their fingers at the same time.
The CCP has already warned CNN that all recently purchased equipment may have a glitch on Nov. 3rd. It's been dubbed the 'Trump glitch' by Huawei. Should Trump win, the Internet, all US satellites, landlines and the electric grid 'may go dark' unless Trump concedes and admits he stole the election by having all white people vote first in blackface, then tanface and finally in whiteface.
The top brass at the FBI, NSA, CIA and Pentagon have been notified and tell GT that several consultants have already been called. Comey, Brennan, Clapper, Stzrok/Page and Col. Vindman are on their way in as we speak. Rest easy America. 'We got this."

About Author