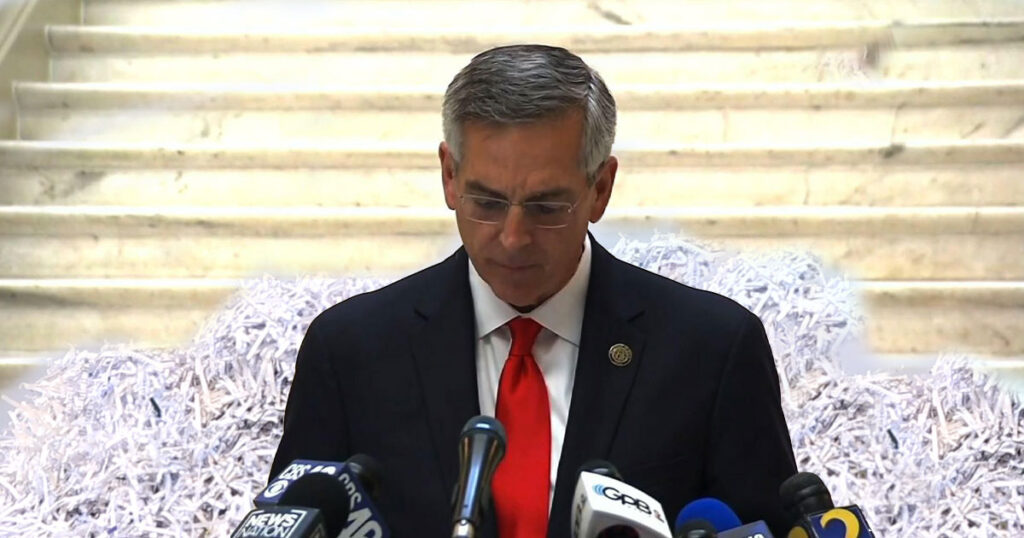 ATLANTA—Georgia Secretary of State Brad Raffensperger has assured voters across the state that he will investigate himself thoroughly and find absolutely no wrongdoing by himself. The message came in a press conference announcing a state-wide audit of the November 3 election.
Witnesses have attested to massive election fraud in Georgia as in other states, but Raffensperger has been adamant that the election was flawless.
"After baseless claims of irregularities in our election," Raffensperger said, "I have chosen to run a thorough investigation of myself and my office and assure voters that I will find that I did nothing wrong."
Raffensperger made the announcement in front of a mountain of shredded ballots.
"Shredding all the ballots before the inevitable audit is just one of the ways that we have ensured the integrity of this election," Raffensperger said. "We've also made sure that several thumb drives containing previously unrecorded ballots were not counted in the overall count because we instructed our county supervisors to ignore the recounts and just report the original results."

About Author