Jussie Smollett claims white supremacists killed him while he was in jail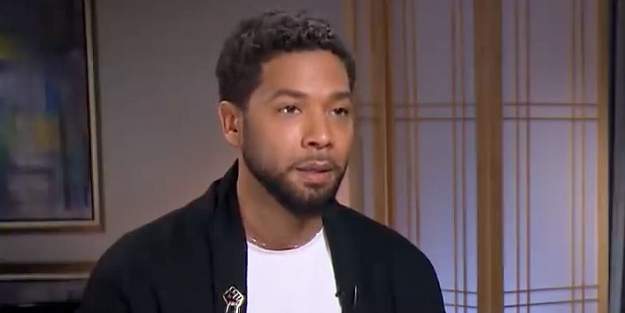 Chicago— Actor Jussie Smollett, who was recently arrested for filing a false police report, now claims that members of a white supremacist gang lynched him in jail and killed him.
"It was a harrowing experience . . . to be killed," Smollett said in a tearful interview with ABC News, "but what is worse is that they killed me because I was black."
Many mainstream news outlets have taken Smollett's word for it that he died at the hands of vicious MAGA-hat-toting white supremacist prisoners without any evidence.
"What do you want? An IMAX film of the incident? Do you want a copy of my death certificate? What? Why are you so racist to make me do that? Why don't you just believe me?" Smollett asked the general public rhetorically.
"Do you think you'll ever get over this incident?" asked an interviewer.
"Get over being dead?" he said, and then broke down in tears.
Smollett said that among the most popular things being smuggled into jails these days were cigarettes, rope nooses, and Clorox bleach, of course.
Some people close to the case are skeptical of the actor's claim.
"I don't know," Phillip Seymour Hoffman said. "I mean I'm sure there are some racist pigs out there, but I'd have to see more evidence that he's actually dead besides his testimony."