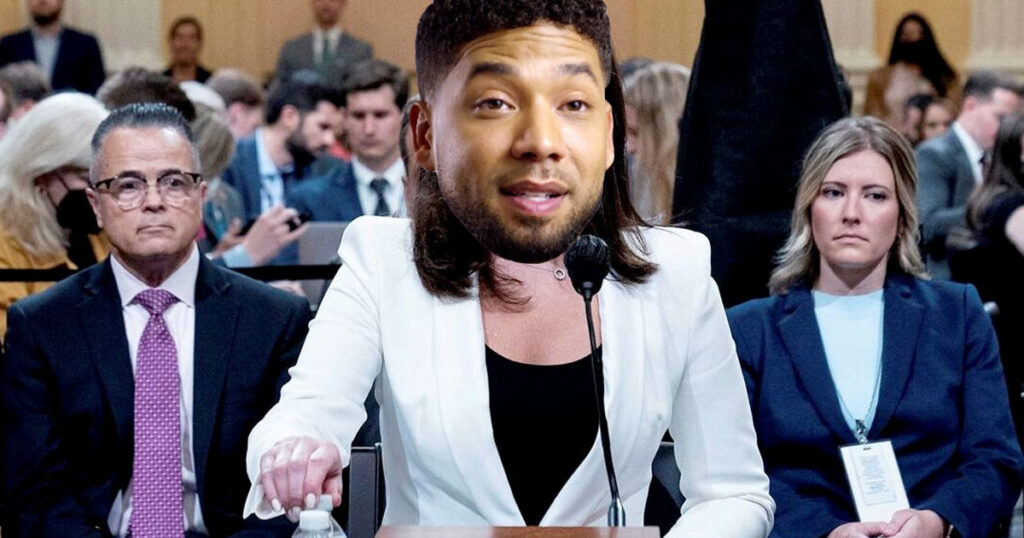 WASHINGTON, DC—The January 6 Commission has called "star witness" Jussie Smollett who testified under oath that two Donald Trumps wearing MAGA hats attacked him on that fateful day.
At 4am on January 6th, as Mr. Smollett was walking in downtown DC enjoying a margarita pancake breakfast, two former President Donald Trumps attacked the TV star, yelling "This is Insurrection country!"
"The two presidents reached up toward the front of my vehicle to grab at the steering wheel," Smollett said, "[Secret Service agent] Engel grabbed his arm and said, 'Sir, you need to take your hand off the steering wheel. We're going back to Chicago. We're not going to the Capitol.' The two Mr. Trumps then used his free hand to lunge at me with a can of bleach."
Many believe that with Smollett's testimony, the January 6 Commission finally has caught Donald Trump in a crime.
"This is clearly a vicious hate crime," Commission Vice-Chair Liz Cheney (R-WY) said. "Not only did Donald Trump evidently clone himself, but he and his clone tried to kill a gay black man. He needs to be stopped."
Several Secret Service agents are prepared to testify that former President Donald Trump did not clone himself and did not attack Jussie Smollett ever.

About Author